The next studio in the Tri It Out series is probably one of my favorites. It's located in Hollywood, but as you know by now I WILL travel for workouts….this one is no exception and totally worth the drive.
I introduce to you……..Set & Flow.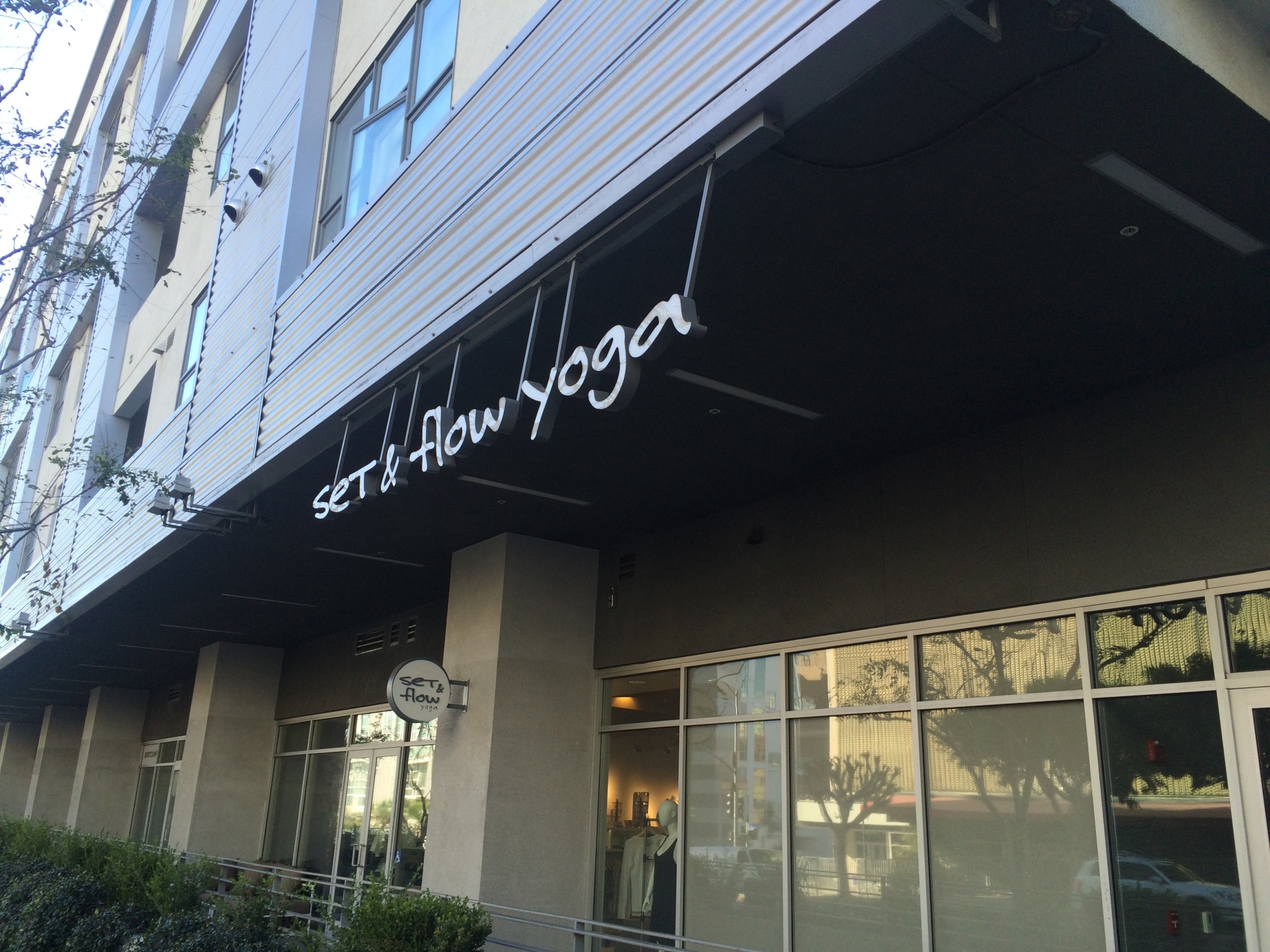 Set & Flow is a yoga and fitness studio nestled in Hollywood near the walk of fame.  This studio prides itself on creating a sense of community and having everything under one roof; a variety of classes, lounge/hang out area, kombucha bar (yes, you read that right) and some amazing tunes. You are able to try different styles of movement and cross training and are constantly training yourself in new ways with all the studio has to offer. From bootcamp to yoga sculpt to hot pilates to TRX to beatz and bells (to name a few), you will find a workout that works for you, your schedule, and is fun no less!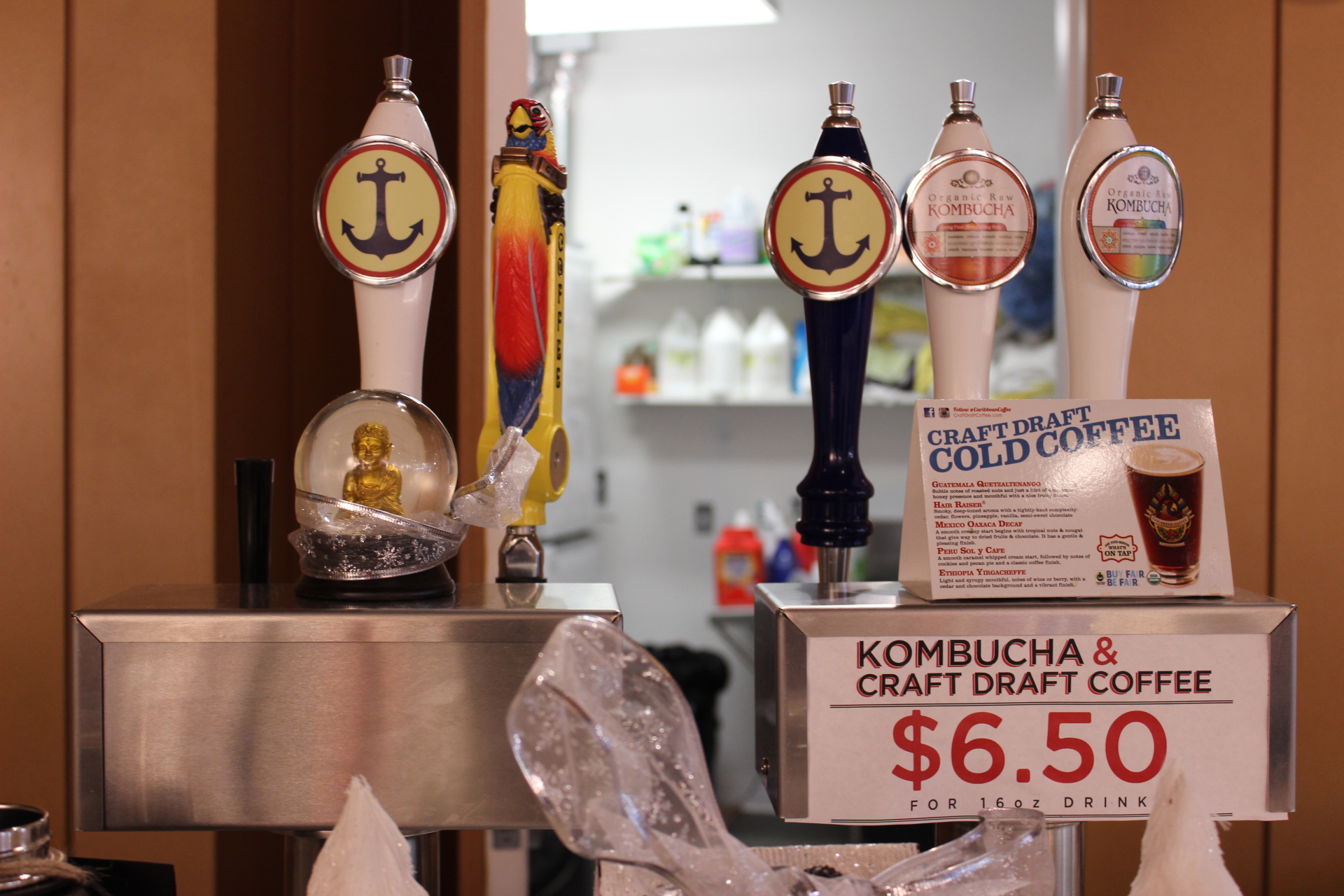 The Studio:
Set & Flow is located off of La Brea Ave and, at least for now, parking is free (bonus!) As you walk in the front or side entrances, you are immediately welcomed into the lobby area. You can check in for your class, hang out in the lounge area, grab a 'buch (kombucha) at the bar, or shop their retail for all your (adorable/fashionable) yoga and workout needs. After you check in you can walk past the bar to the bathroom/locker rooms. There are plenty of lockers to lock up your belongings and showers for after your sweat session (trust me, you'll need it). There are 4 fitness rooms in the studio, with one being dedicated to TRX as straps hang from the ceiling beams. The rooms are usually heated or at least at 40% humidity as Set & Flow finds that the heat loosens up the joints, making it easier to get into positions and creating a better range of motion. It also helps with mental fortitude as it puts you in the moment. All kettlebells, blocks, weights and bands can be found in the equipment room or respective studio rooms- your instructor will let you know what you need. Towels and mats are available for rent. Set & Flow offers packaged classes, drop-ins, memberships, is on ClassPass and currently has a deal on Groupon. (get on that!)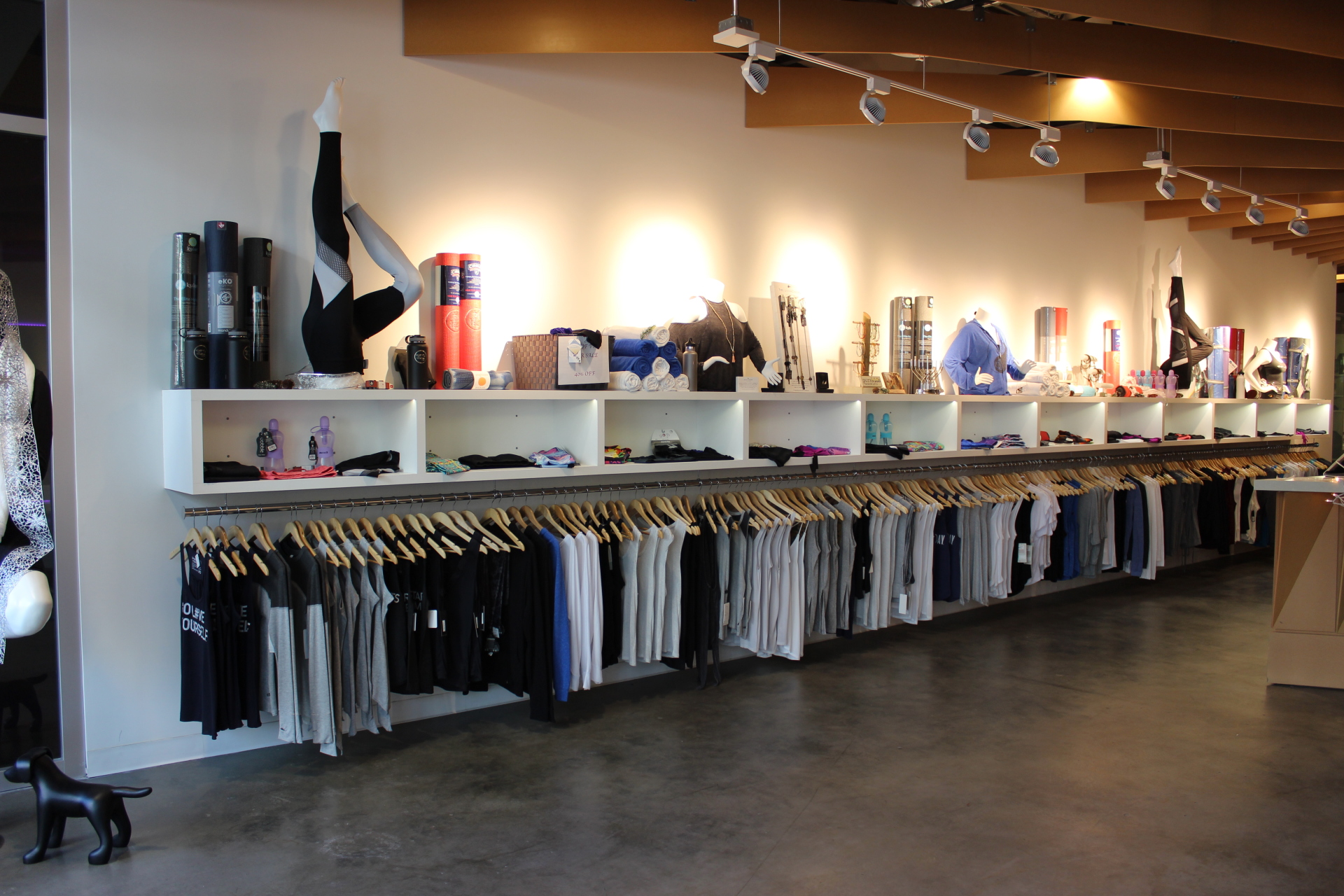 The workout(s):
I was lucky enough to try a variety of classes at this studio. Each one being a completely different experience. My first workout was Barefoot Bootcamp Cardio Express led by Rachel. This mid-day 45 minute class, in which the room was heated to 95 degrees with 40% humidity, was no joke. Bootcamp would definitely be the right name for it. This class combined pilates, barre, and weights for a full-body, heart-pumping workout. We did kettlebell swings, rows, an ab sequence, plie squats- basically, any part of your body you can work… Rachel made sure we did. She instructed us through the sequences, blasted some great tunes and walked around to check form. Such a great mid-day boost, that is also offered other times throughout the day for those needing a quick, but effective workout.
The second class I took was a Soulful Sunday Yoga 75 class taught by Pia. As you can guess, this class was 75 minutes long and heated as well. As I set up my mat with blocks and a belt (I need all the flexibility help I can get), we were instructed to set our intention for the next 75 minutes. After some breathing exercises we began our flow. I down-ward dogged, warriored, chatarangad and tree posed my way through this class. The heat definitely helped with flexibility and loosening of the joints. Pia's playlist was great, the beats and sounds moved through your body as you moved through sequences and poses. I left this class feeling stretched, more mindful and stronger (and sweaty, but that's a given).
The last class in my experience at Set & Flow was Eddie's Beatz n Bells Bootcamp class. This class is different from any other class I have taken. Heated to about 90 degrees and to the tune of hip hop/rap/booty popping music I body rolled, kettle bell squatted and shook my way through this 60 minute fun-filled class. This class is a combination of weights, yoga, and twerking. The class starts off similar to barefoot bootcamp with some yoga like moves, but then it incorporates weight work, abs and many, many body rolls, hip shakes and twerking. I may not have been able to twerk, but I damn will tried and enjoyed every minute of it.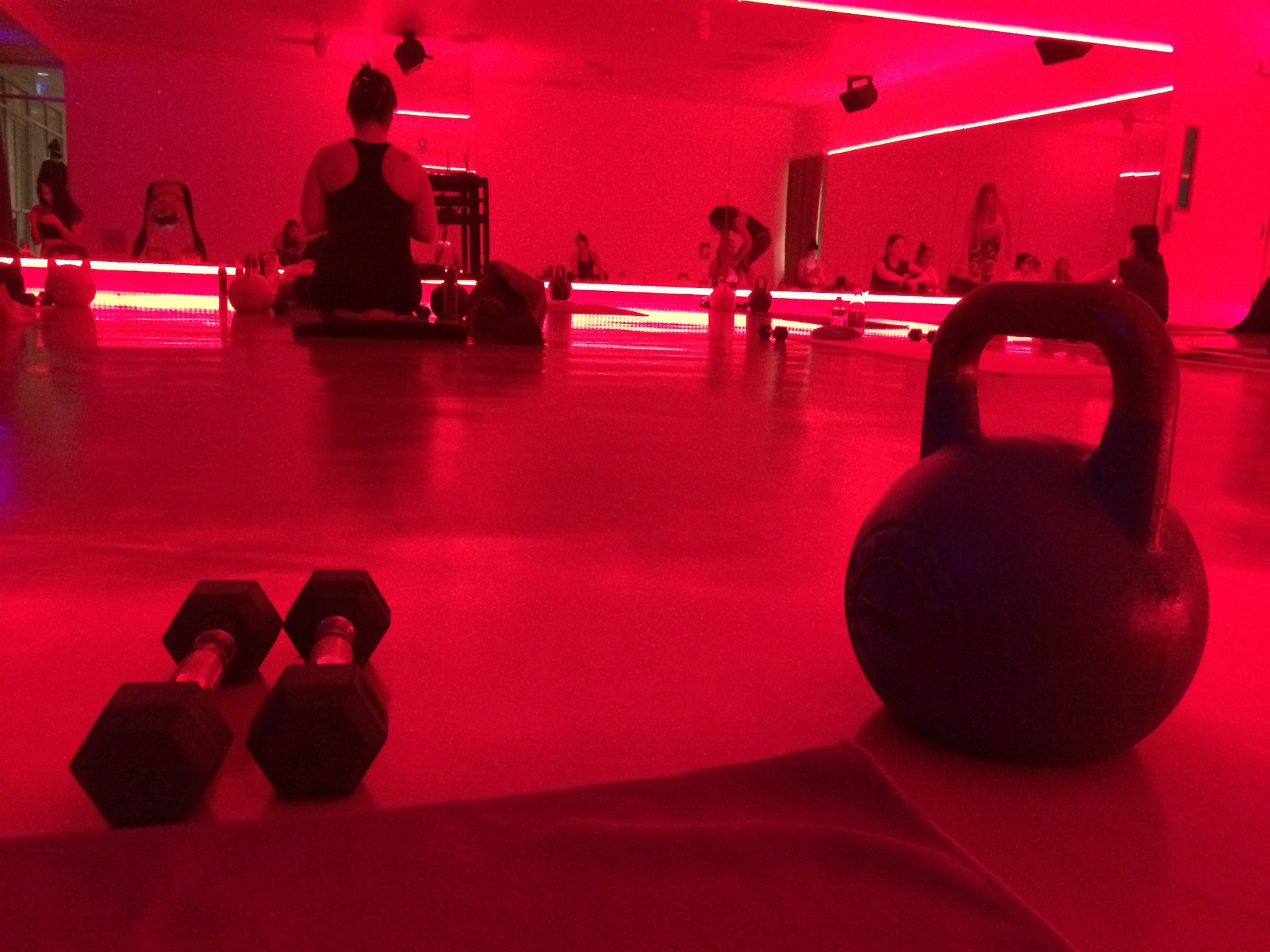 My thoughts:
For those of you who live locally to this awesome studio, you HAVE to check it out. For those of you willing to make the drive, you HAVE to check it out. A variety of classes are offered all day long so that there is always a class and a time that works with your schedule. The staff is friendly and their vibe is strong. Ready, Set, Flow……