If you didn't know, I LOVE to cook, bake and experiment in the kitchen. I used to (and upon request) decorate cakes for friends and family's events. I find it somewhat therapeutic. I enjoy cooking for others and love the feedback and watching my delicious, hard work satisfy the taste buds and stomachs of my friends. This week for the Tri It Out series, I am going to introduce to you a food supplement that I have been playing around with in recipes and lately have enjoyed adding it into a lot of my breakfasts and treats…….MitoXcell
MitoXcell is a vegan, organic, natural supplement that strengthens mitochondria. Huh? It helps increase metabolism, endurance and energy and is high in antioxidants. I have been using the Raw Chocolate Superfood blend (and am loving it). They also have a whey, plant and yellow pea protein powder variation.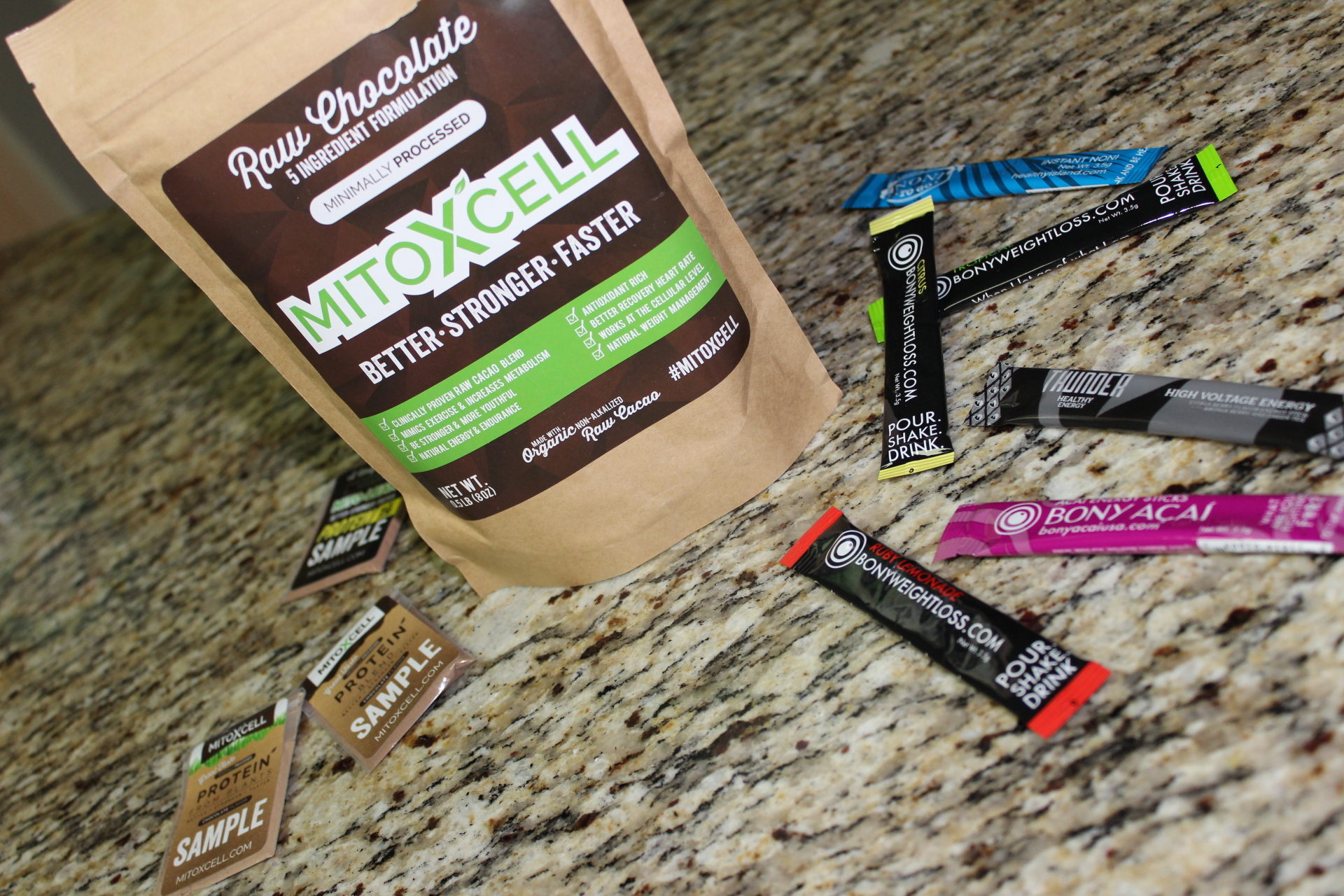 I frequently use MitoXcell superfood blend in my smoothies.
Some favorite variations include:
Chocolate banana berry blend
Banana
Frozen berries
Almond milk
Almond butter
1 serving MitoXcell
Café latte blend
Banana
Coffee
Almond milk
1 serving MitoXcell
protein of choice
My absolute favorite recipe to put MitoXcell in is my protein/energy bites. These delicious little treats are bite-sized, decadent, are naturally sweetened and an easy go-to snack.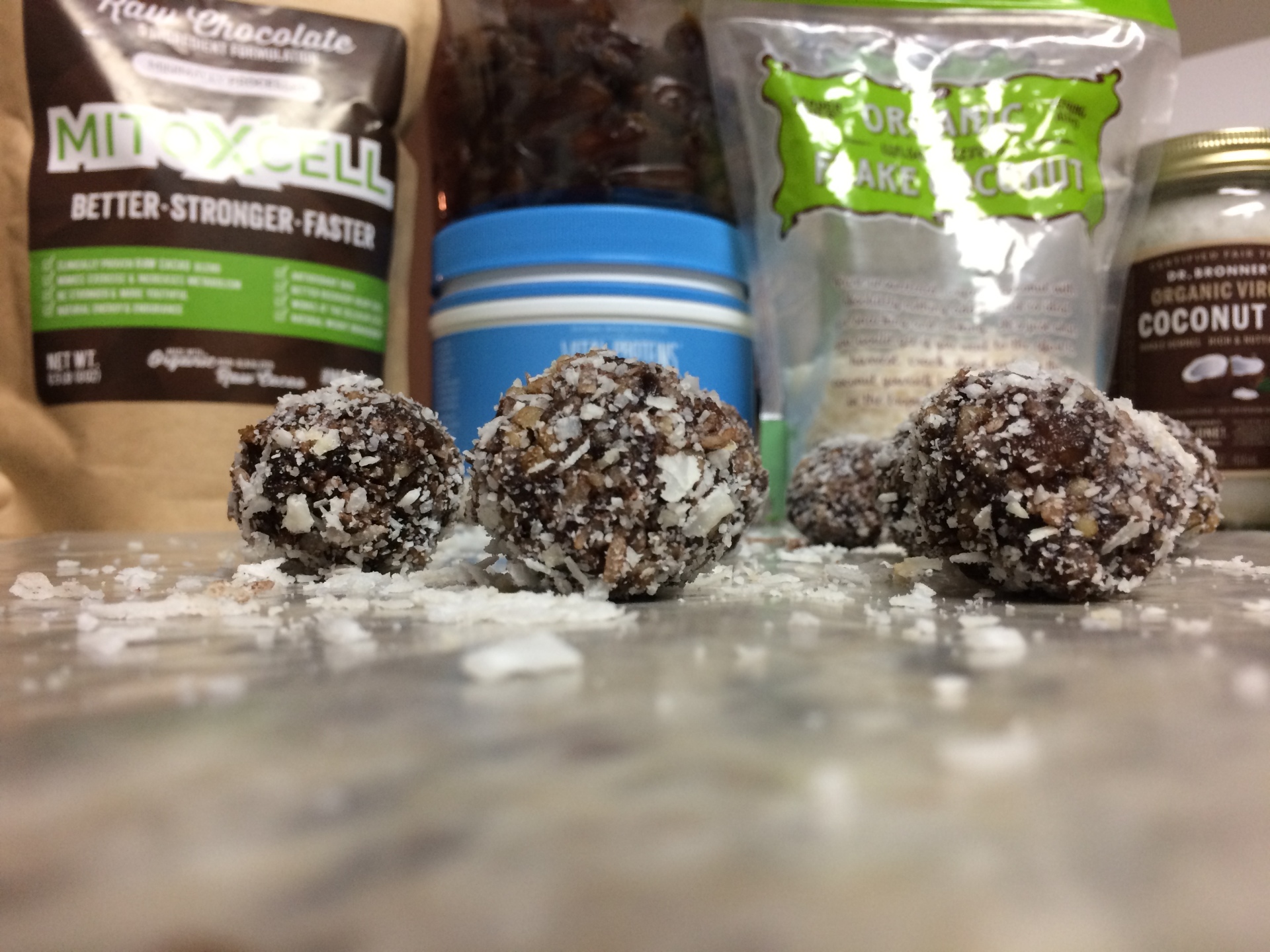 So, for those of you that have a sweet tooth or like to have a protein/energy boost in the afternoon, feast your eyes on these "almond (or walnut) joy" bites.
½ cup of chopped nuts (almonds or walnuts work best)
15 dates
1/3 cup shredded unsweetened coconut (+ ¼ cup for rolling- best if blended finely)
1 tbsp coconut oil
1 ½ tbsp. of MitoXcell
pinch of salt
1 tbsp water
(optional serving of protein)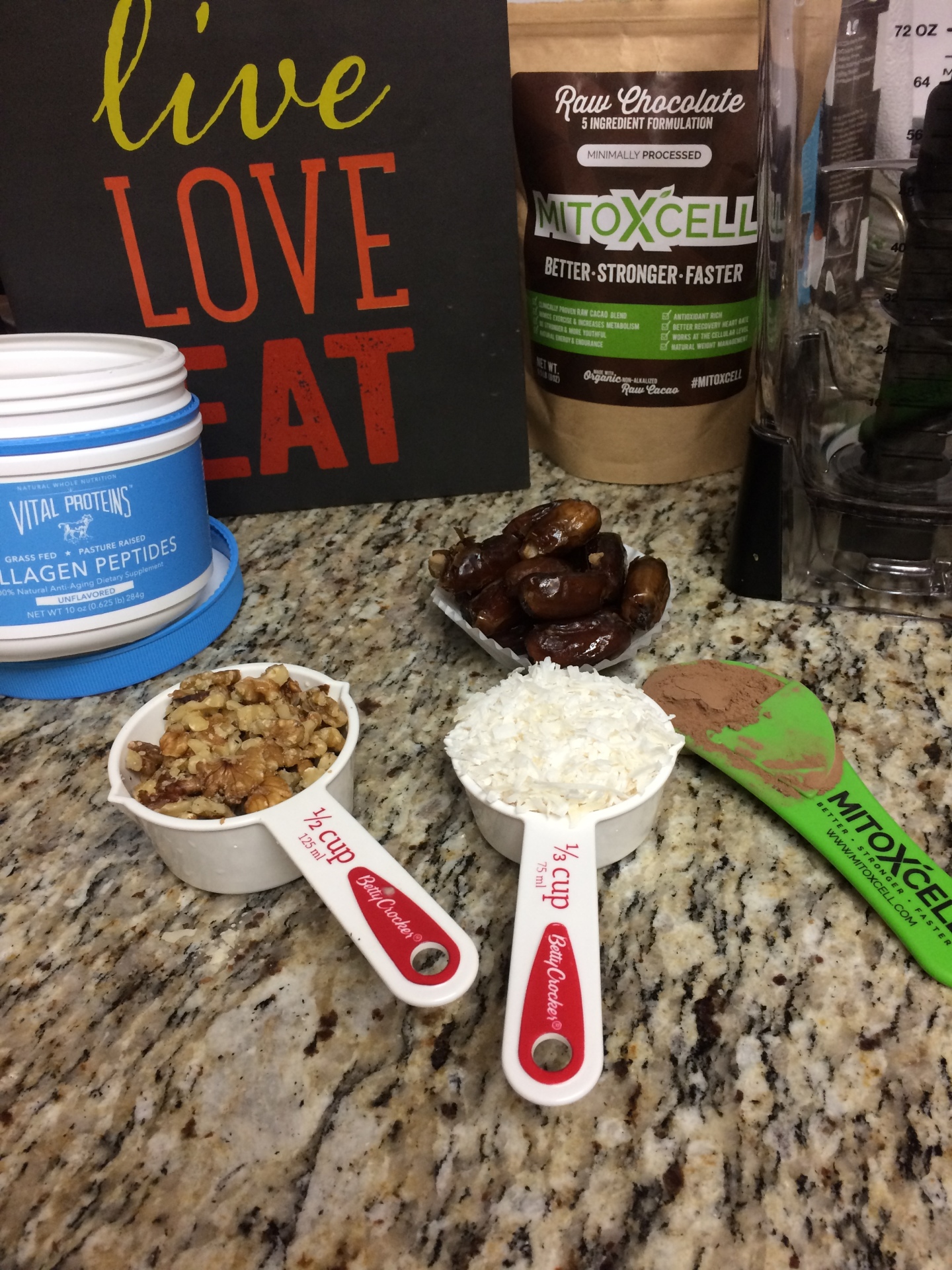 Add all the ingredients to a food processor or blender. Once mixed, spoon out mixture and roll into a ball. Coat each ball with coconut and refrigerate. Enjoy!
I am a big fan of overnight oats, most recently I made a mocha latte overnight oat with MitoXcell:
½ cup oats
½ cup Califia Farms black & white
1 serving MitoXcell
1tbsp chia seeds
1tsp maple syrup
Mix ingredients together in a mason jar or Tupperware, store in refrigerator overnight. Enjoy for breakfast the next morning.
If you try any and/or all of these recipes, let me know how you like them! Quick and easy breakfasts and treats, why not Tri It Out?