Wow, it's been a hot minute but it's about Tiem (literally and figuratively) that I posted. A while back I received a pair of cycling shoes from Tiem. I love riding in cycling shoes as you are able to get the full movement (push and pull) of each pedal stroke – your strokes are stronger and more effective. Full disclosure- I have yet to use them on an actual road bike as opposed to a stationary bike for fear of face planting on the road.  I previously, and still do own a pair of triathlon cycling shoes (single velcro spd clip) which are great for the day I decide to clip in during a triathlon, but until that day comes Tiem is on my side.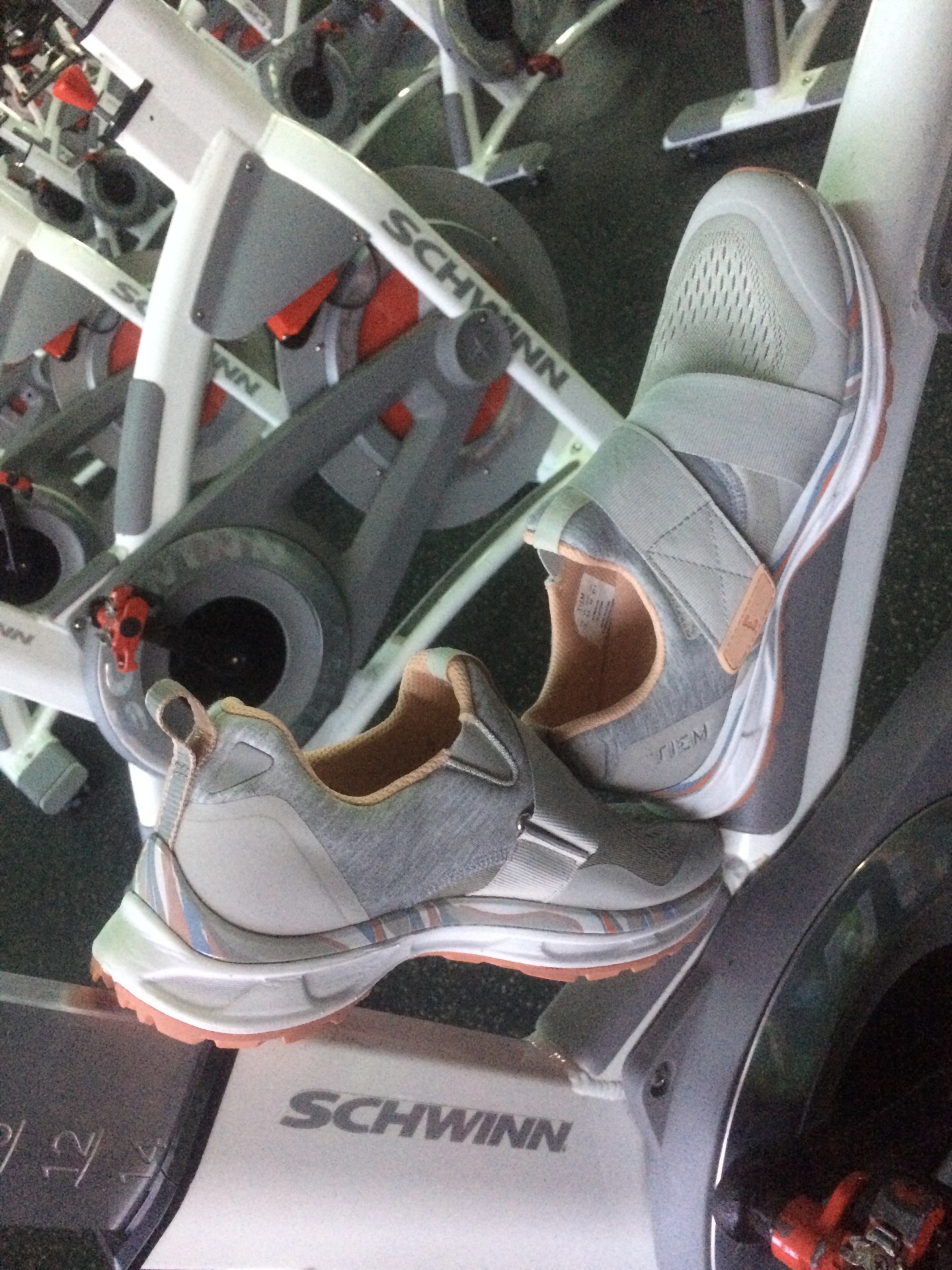 I've had a fair amount of time to ride with the Tiem sneakers and try them out. These hybrid cycling shoes ($125 a pop) look and feel just like sneakers, making them fashionable, easy to walk in (no tap dancing around the studio) and great to wear around town before or after a cycling class. Tiem offers a variety of colors; I opted for the grey which goes with just about any and every workout outfit I own. They are spd clip cleats, which you can buy online from Tiem or at your local sporting good/triathlon lab store, and are compatible with most, if not all, cycling studios.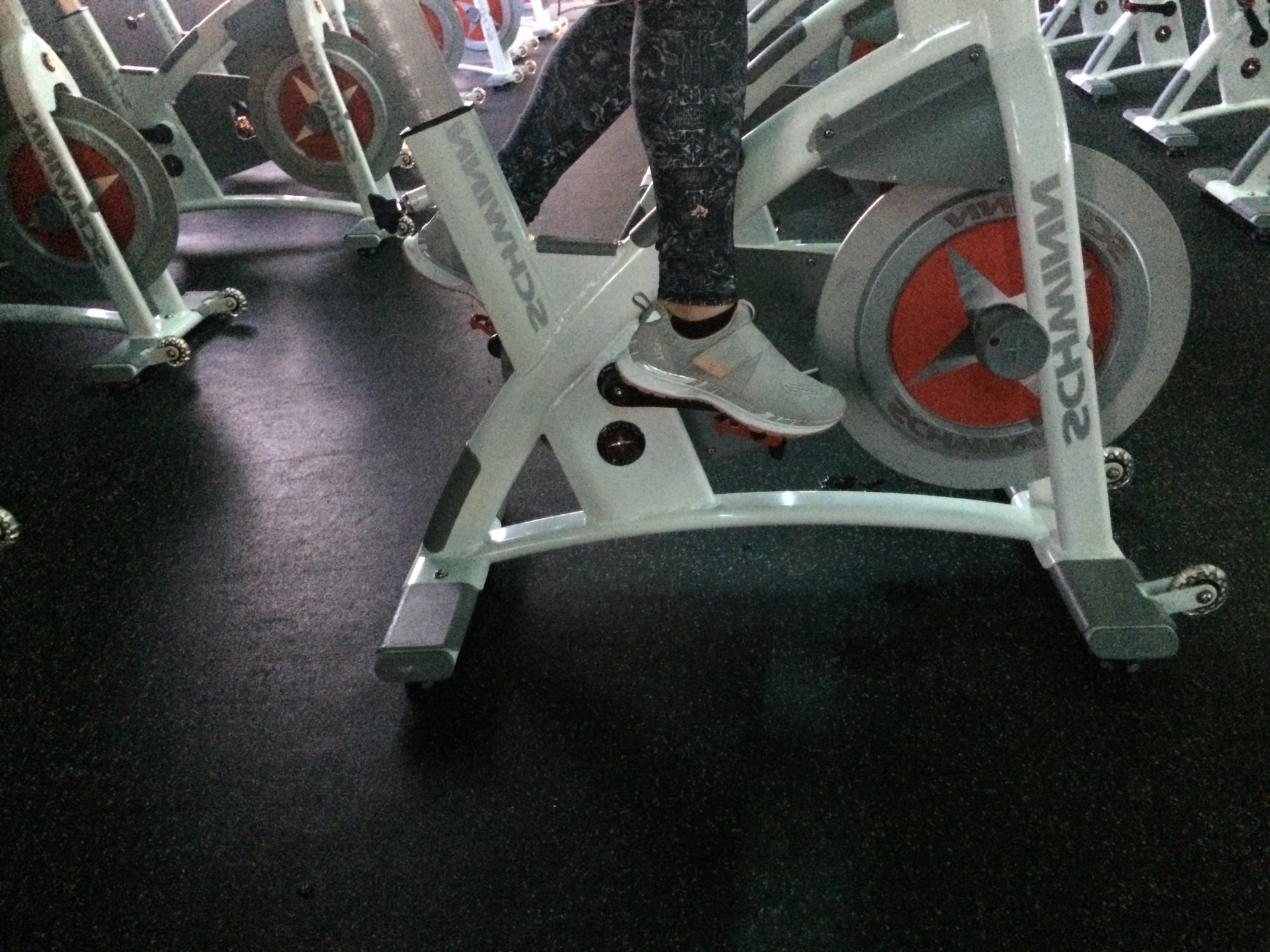 I was told to size down a half size for a more snug fit which is a great recommendation. I wore them to a few different studios, finding it easy to clip in and out of the bikes. There is a fair amount of comfort in the shoe, but most importantly I find the convenience and stylish fashion of them to be the selling factor. You can consider me a bag lady- I have my gym bag, an additional bag for my sneakers or my cycling shoes and if I'm going to work after the gym, you better believe I have that bag too. The fact that I can wear the sneakers and not have to carry another bag around the gym with me is clutch, making it easy to hop on and off the bikes and get on with the day.  I would NOT recommend running or doing high intensity cardio in them as they are not as flexible in the soles; however, for walking around or running errands they are perfect.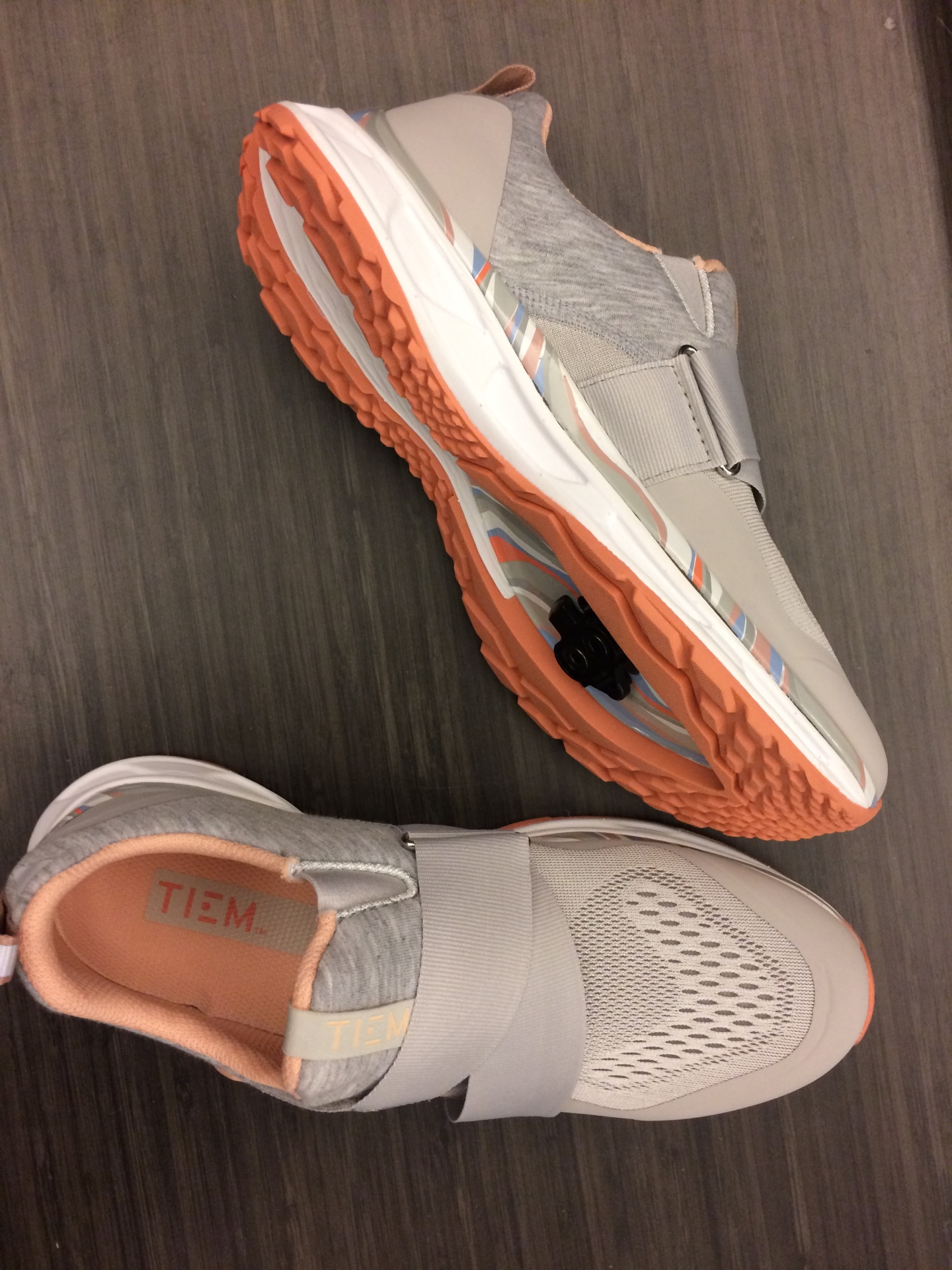 If you're ready and looking to invest in a pair of stylish, convenient cycling shoes than Tiem is the way to go. If you are more about the racing aspect and are considering cycling competitively, I'd stick to your Shimano or other cycling shoe.