When was the last time you went on a field trip to a farm? Kindergarten? Fifth grade? Last fall (duh, pumpkin picking!)? I was lucky enough to be one of 25 people that sweetgreen (my favorite salad/bowl place) brought to the goat farm where they source their goat cheese. As you may or may not know from my numerous posts of salads, I (a) LOVE me a good salad and (b) am a sweetgreen ambassador. This company is by far one of my favorites. Their customer service is on point and their product is amazing. All of the ingredients found in their dishes are locally sourced- from the lettuce to the seasonal fruits to the cheese. So when I was given the opportunity to see where the goat cheese was made, I jumped on it. Now I have to tell you, I am NOT a fan of goat cheese. I have given it the good ol' college try…..numerous times. I mean, if I don't like it stuffed in a date that's wrapped in bacon, then there is no hope for me, right?!?!.  Regardless, an opportunity like this I couldn't pass up and I was willing to give goat cheese one last chance.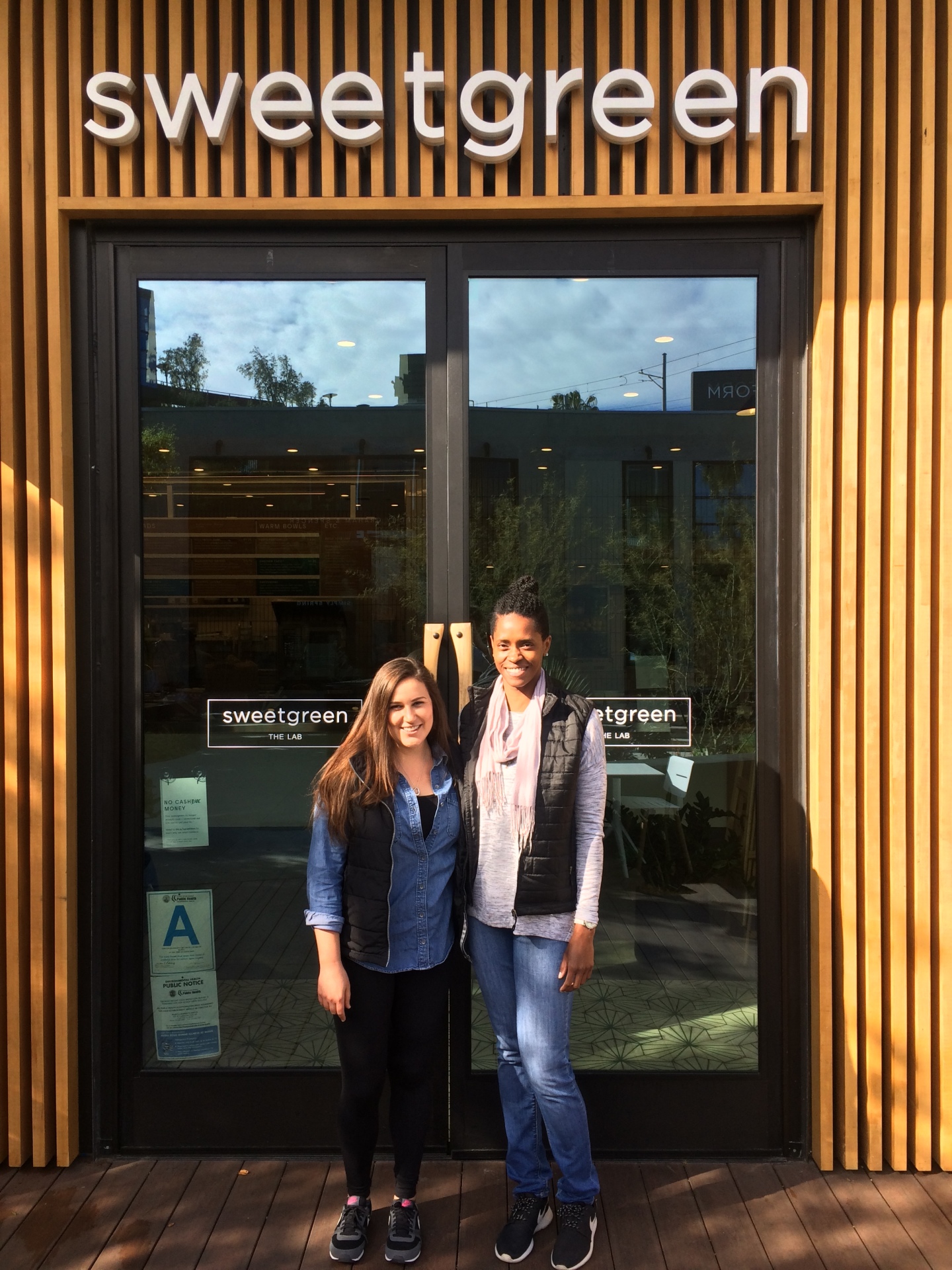 In Los Angeles, it's not hard to live a healthy lifestyle. The weather is beautiful all year round (no excuse to NOT be outside) and the latest health food/juice craze is within reach if not already in your fridge, however; it is expensive! So let me give you a quick little background on sweetgreen as a company and why I love them so much.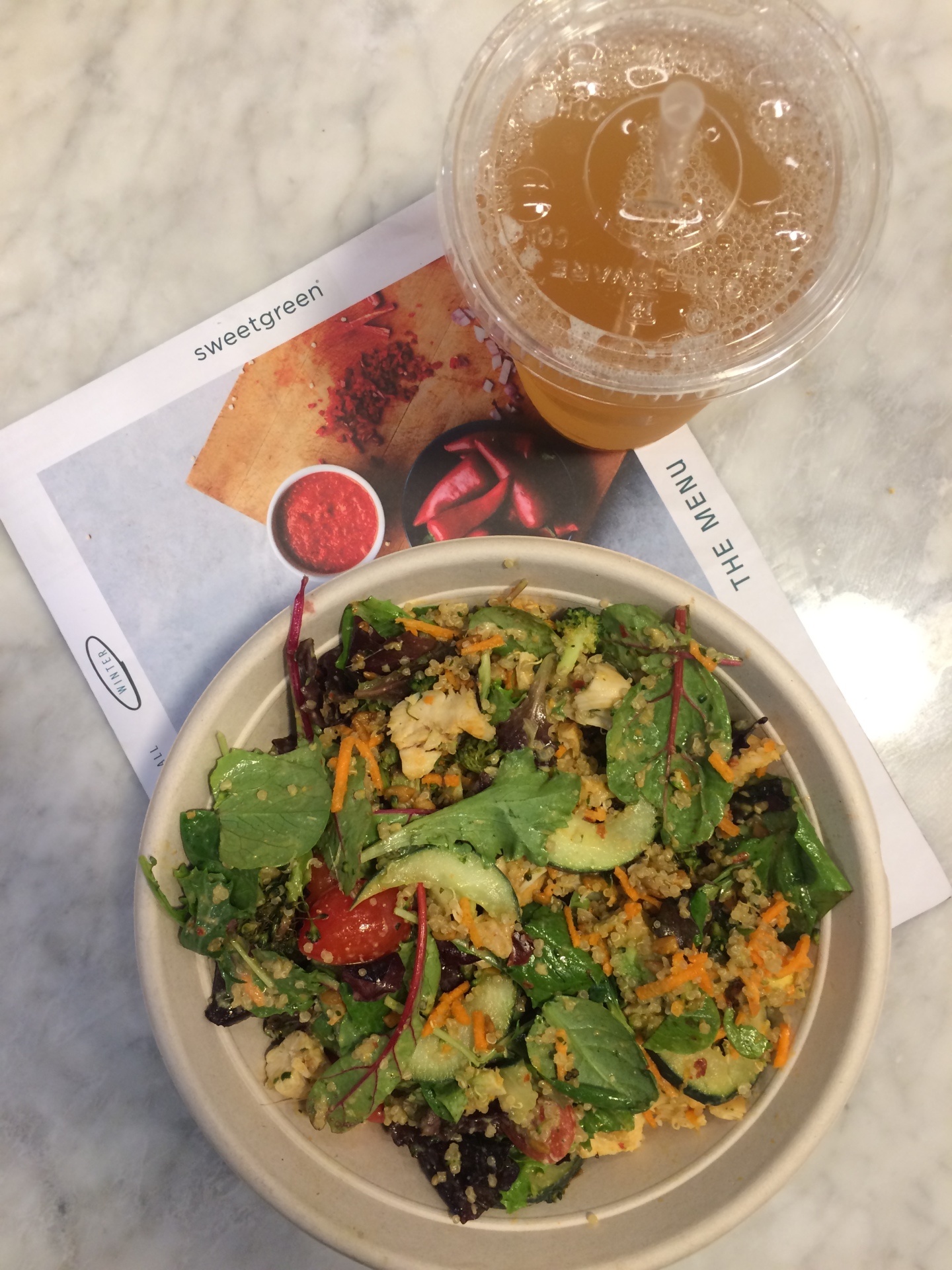 Sweetgreen prides themselves on creating and cultivating community, they "believe the choices we make about what we eat, where it comes from and how it's prepared have a direct and powerful impact on the health of individuals, communities and the environment." – sweetgreen.  Building their own supply networks with local farms and companies, cooking from scratch and creating a community that supports real food is how sweetgreen rolls. How can you not get behind that? Each store has a chalkboard with the current ingredients available and from where they came- you can't get more transparent than that. Ok, enough about my love for sweetgreen, back to the fieldtrip.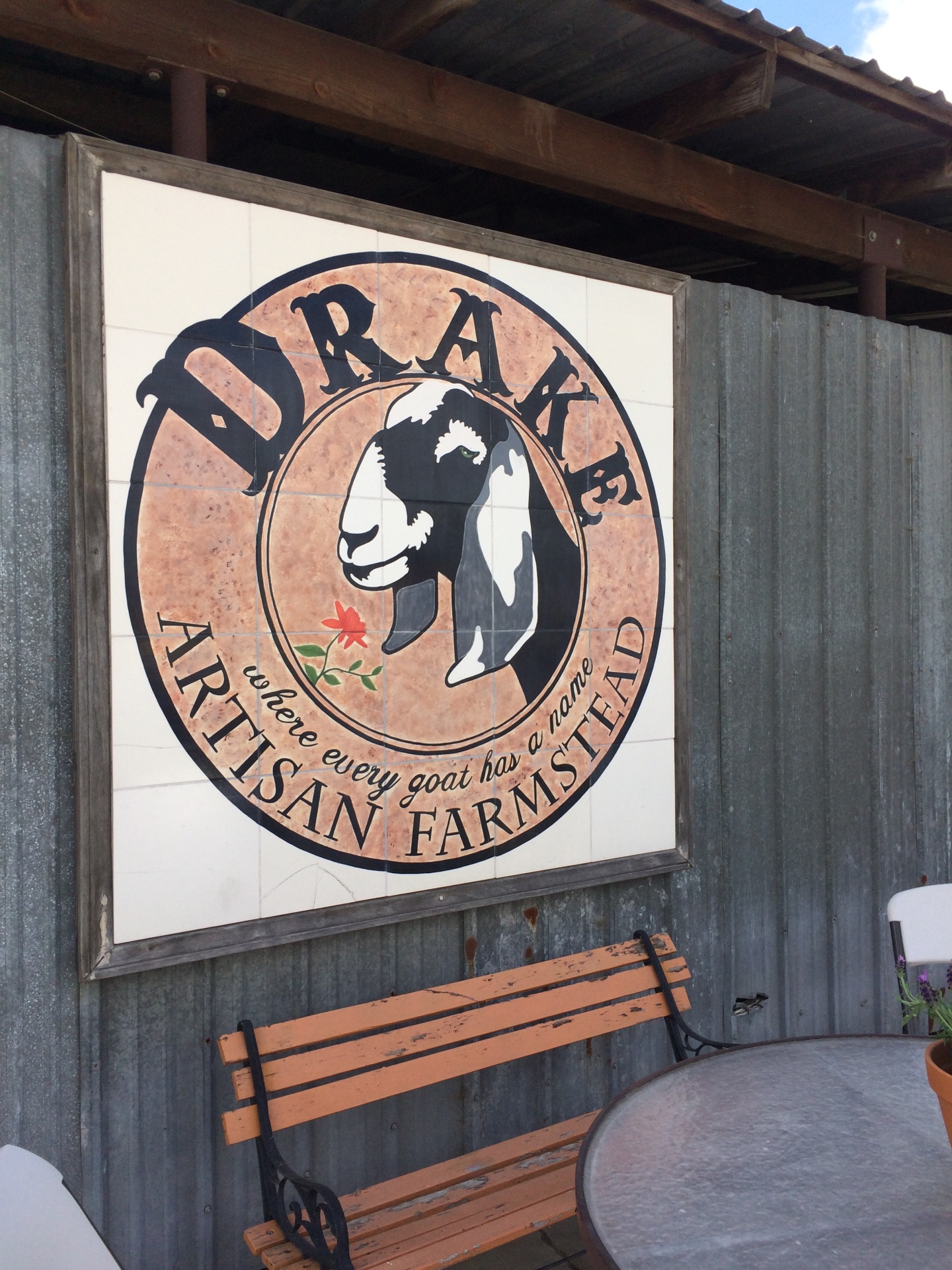 After stressing about what to wear to the farm all week, Saturday morning had arrived. With my 'farm ready' outfit picked out and my bag packed with the essentials (sunnies and my camera) I was off! We (I was allowed to bring a plus 1- enter one of my fave fit friends turned real friend Jerilyn, @FITOUTfit) arrived at sweetgreen (the LAB- come to this location for a few dishes that are not on their regular menu) at PlatformLA and were greeted by other sweetgreen ambassadors, employees and customers that were farm ready too. Coffee and breakfast was provided so as we mingled and chatted with the others we enjoyed our Groundworks coffee and acai bowls. The day was ALREADY off to a great start without even leaving the Los Angeles area! We boarded the bus and set off on the hour-ish (ugh LA traffic) ride outside of LA to Drake's Family Farm.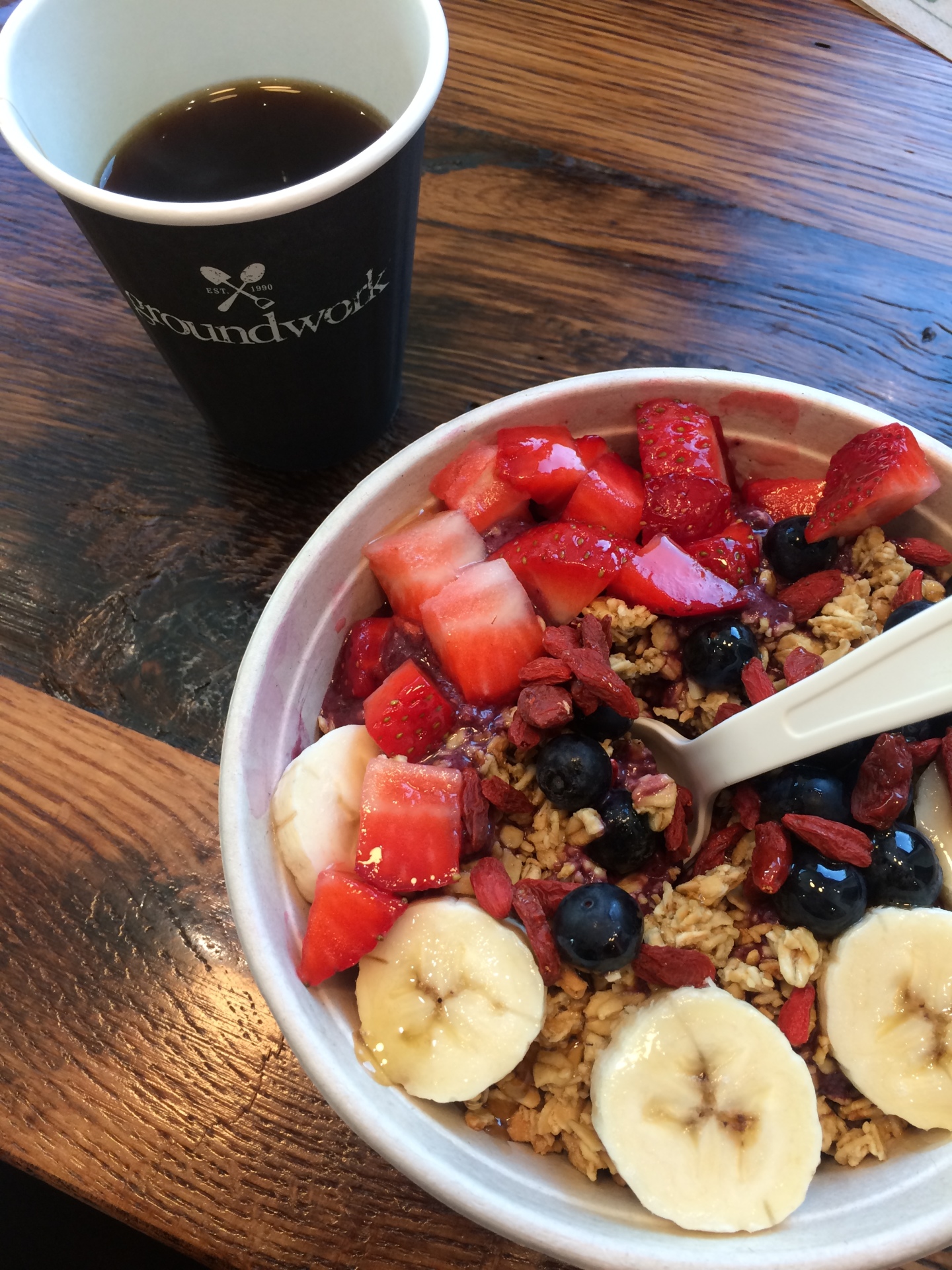 Upon arrival, we exited the bus and were greeted by the stench of farm – we definitely weren't in LA anymore. Introduced to Dan Drake, the man himself, we received background information on how the farm came to be and the sister farm in Utah. As he walked us through the goat farm we were educated on all things goat.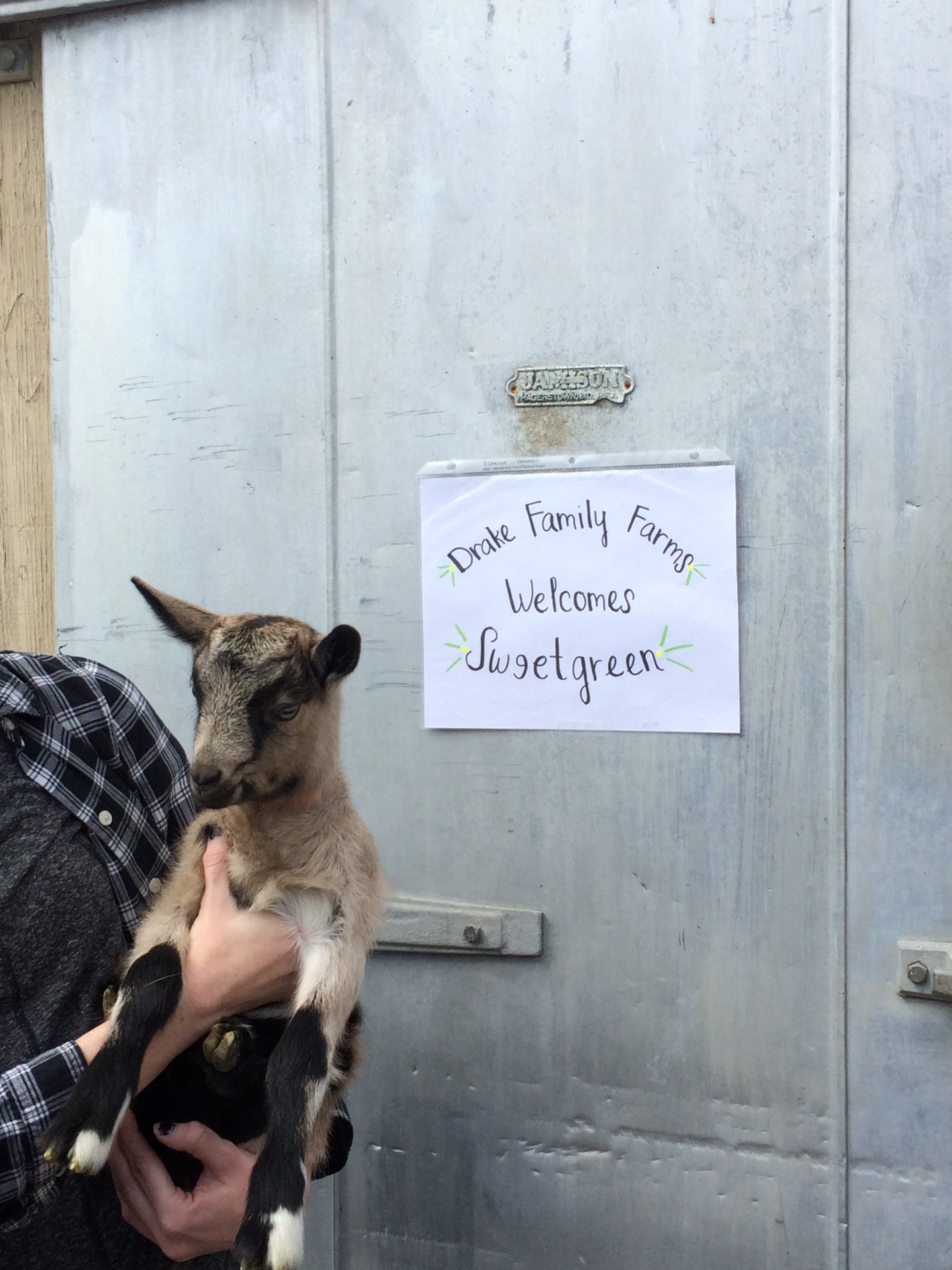 We learned about the feeding process, the milking process and how the goats get along and form bonds with one another. We were able to see and pet some of the adult goats, some pregnant goats but most importantly THE BABY GOATS!!! The highlight of the day, by far, was holding baby goats ranging from 3 days old to a few weeks old. Guys, I fell in love.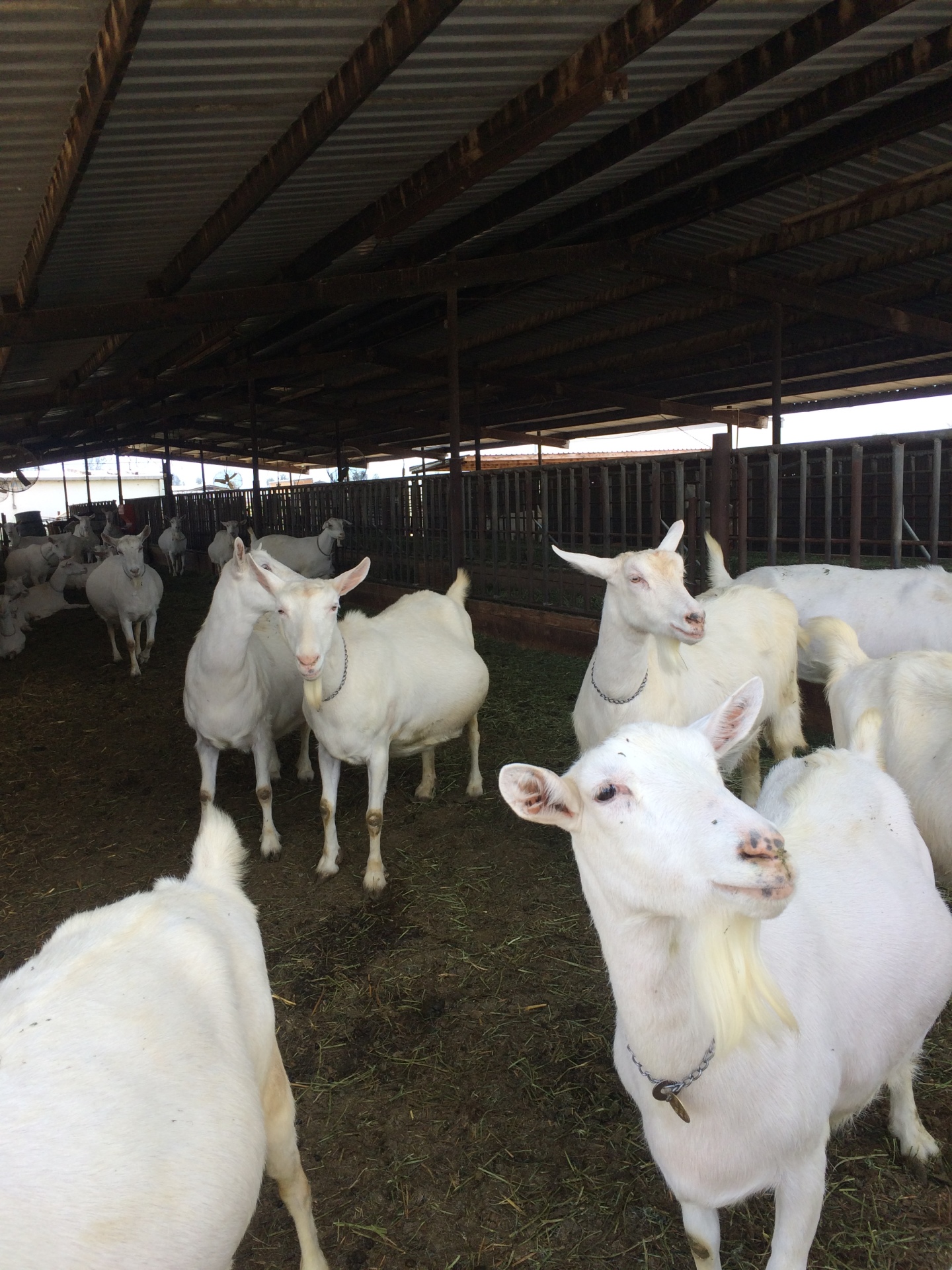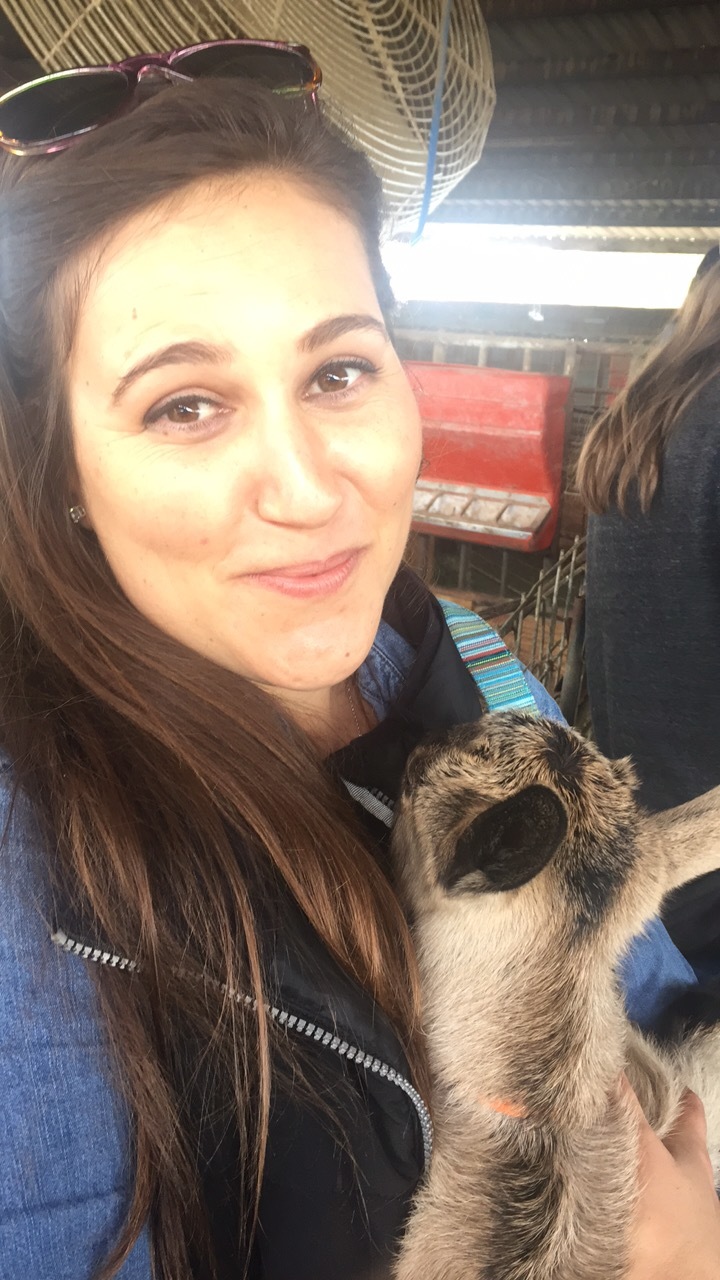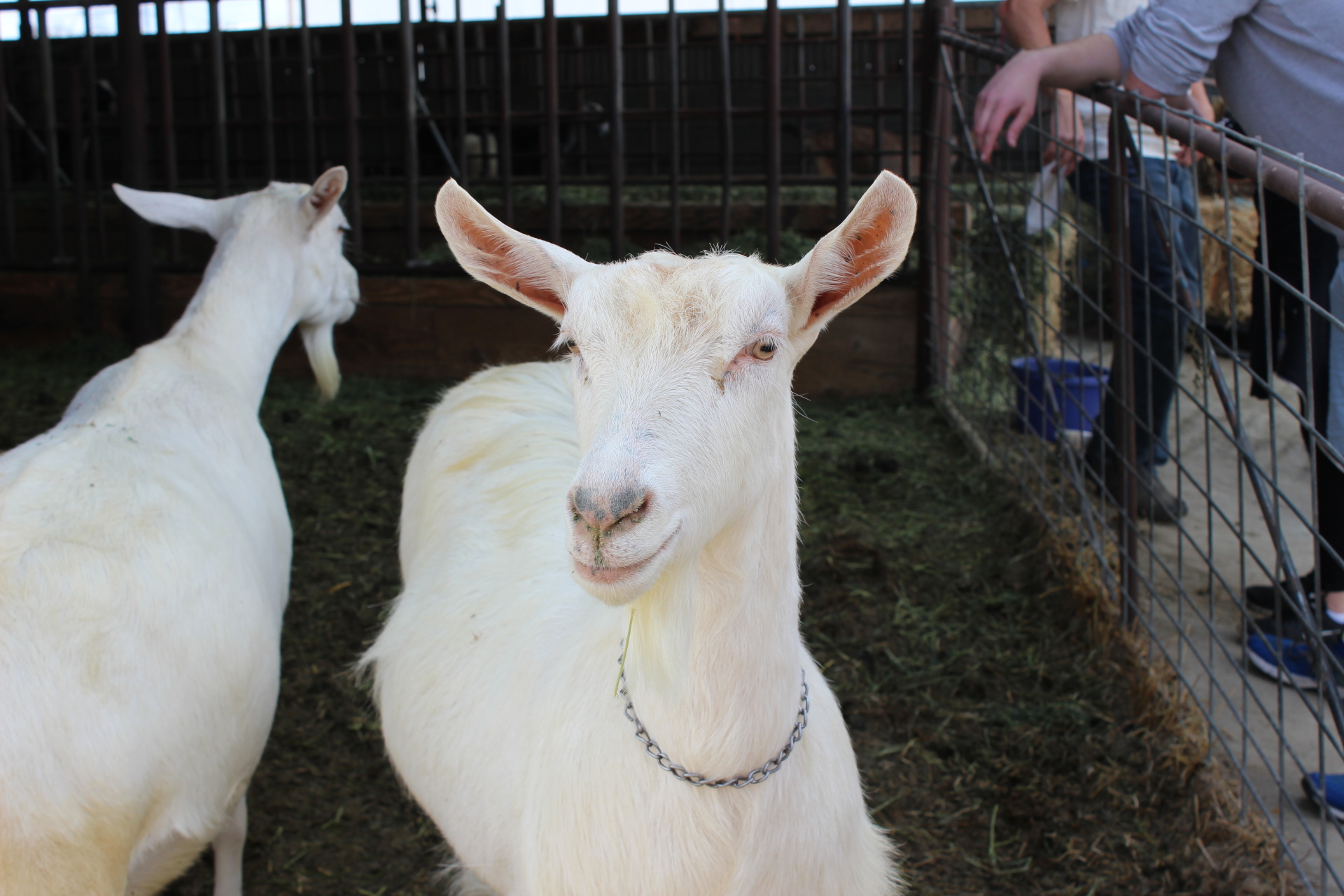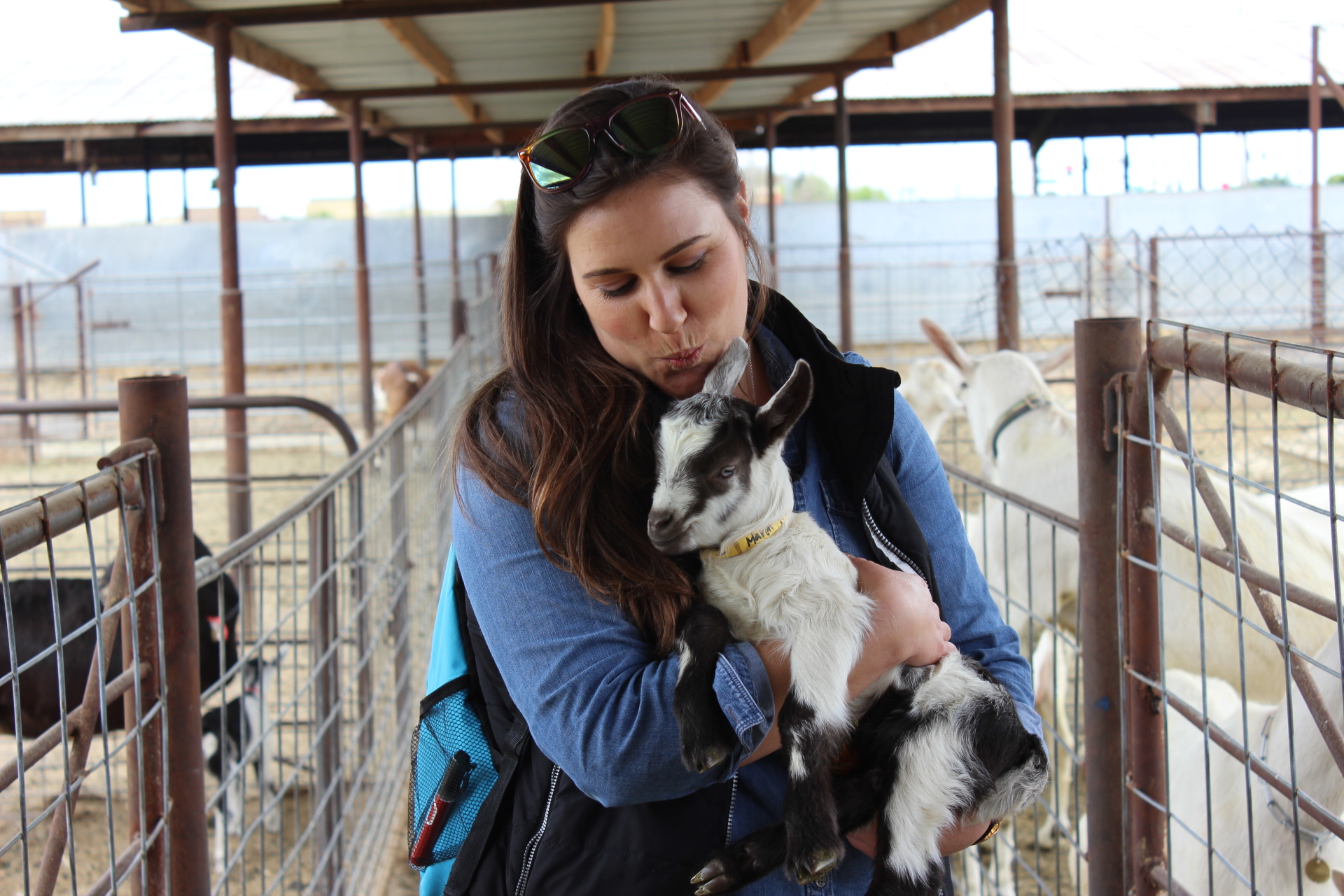 Unfortunately, the baby goat was too large to stuff inside my backpack so after a few photo opportunities, some cuddles and kisses I handed the baby goat back over to the farm worker. As we said goodbye to the babies, tears rolling down all of our faces, we were brought into the room where the cheese is made. Dan explained the process of making the cheese and the different varieties that they produce there on the farm.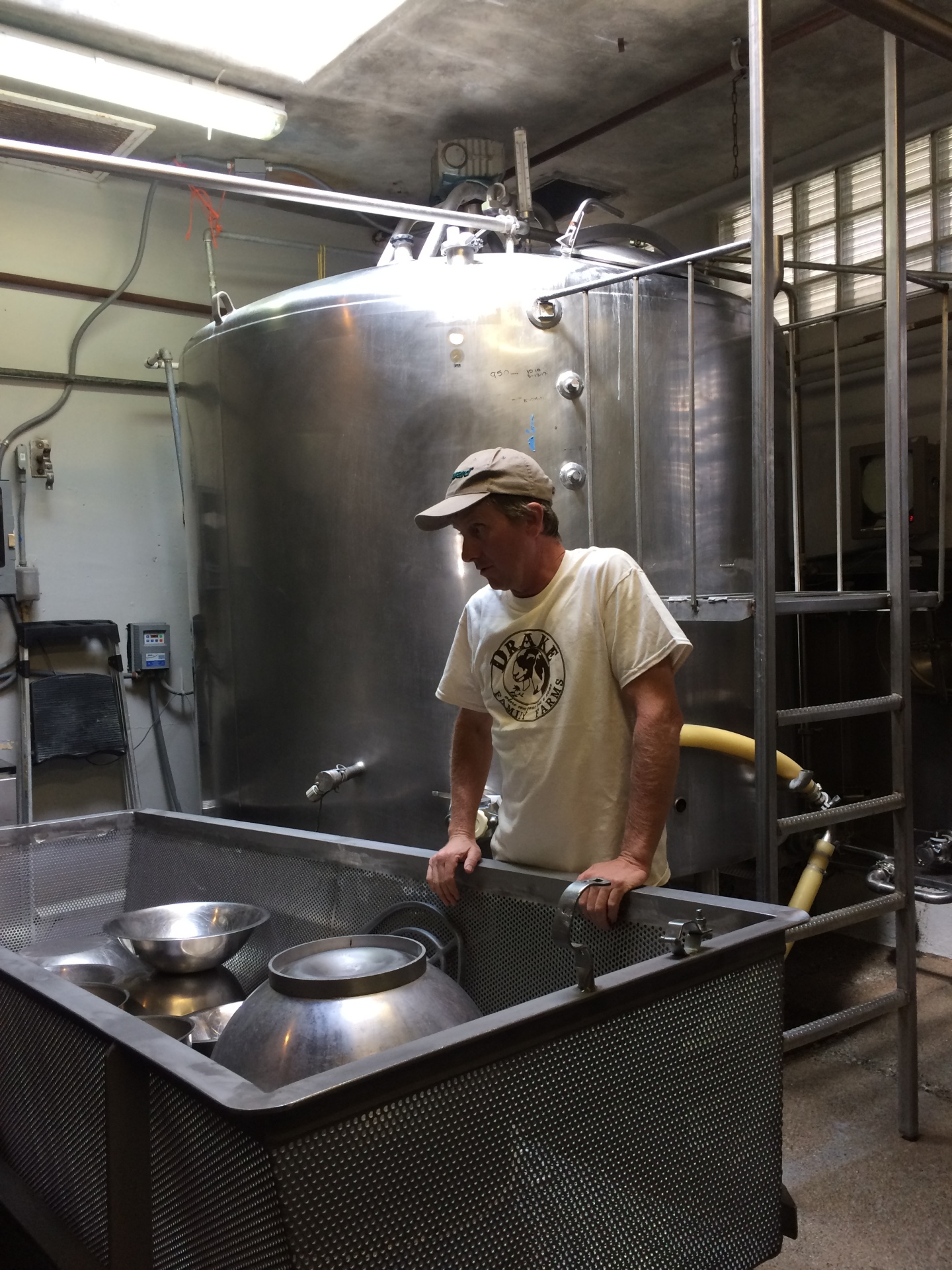 We were able to taste quite the variety of goat cheese (yes, there is more than 1). I tried the regular goat cheese (tasting a little different than other goat cheeses –not as pungent- mainly due to the their process and care they take with the goats in milking them), goat milk feta cheese, goat milk mozzarella, a brie-ish goat cheese, a jalapeno goat cheese and a pumpkin goat cheese (most tolerable simply because it didn't taste like goat cheese- think pumpkin cream cheese/frosting).  * If you live in the Los Angeles area, you can find their cheese at some of your local farmer's market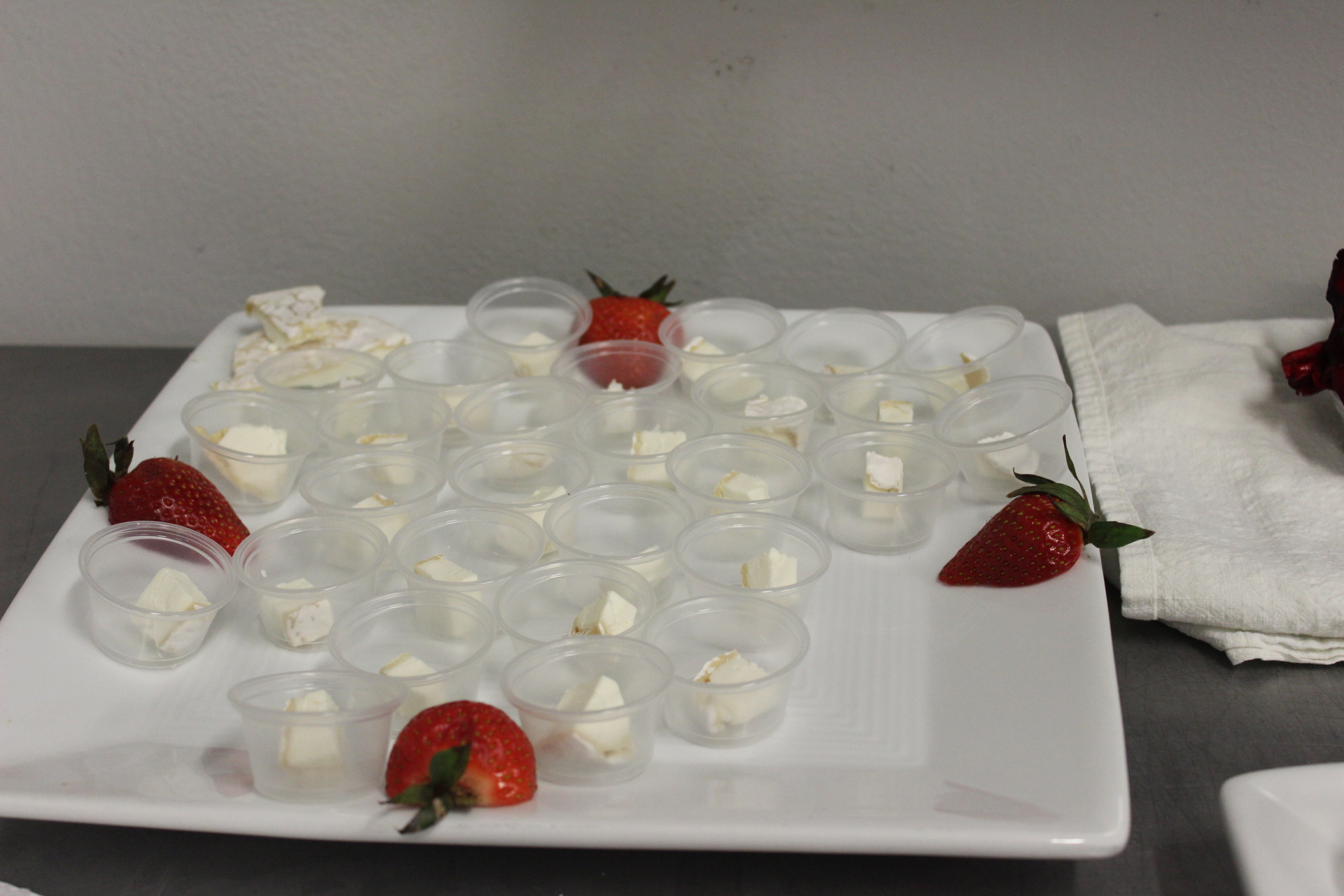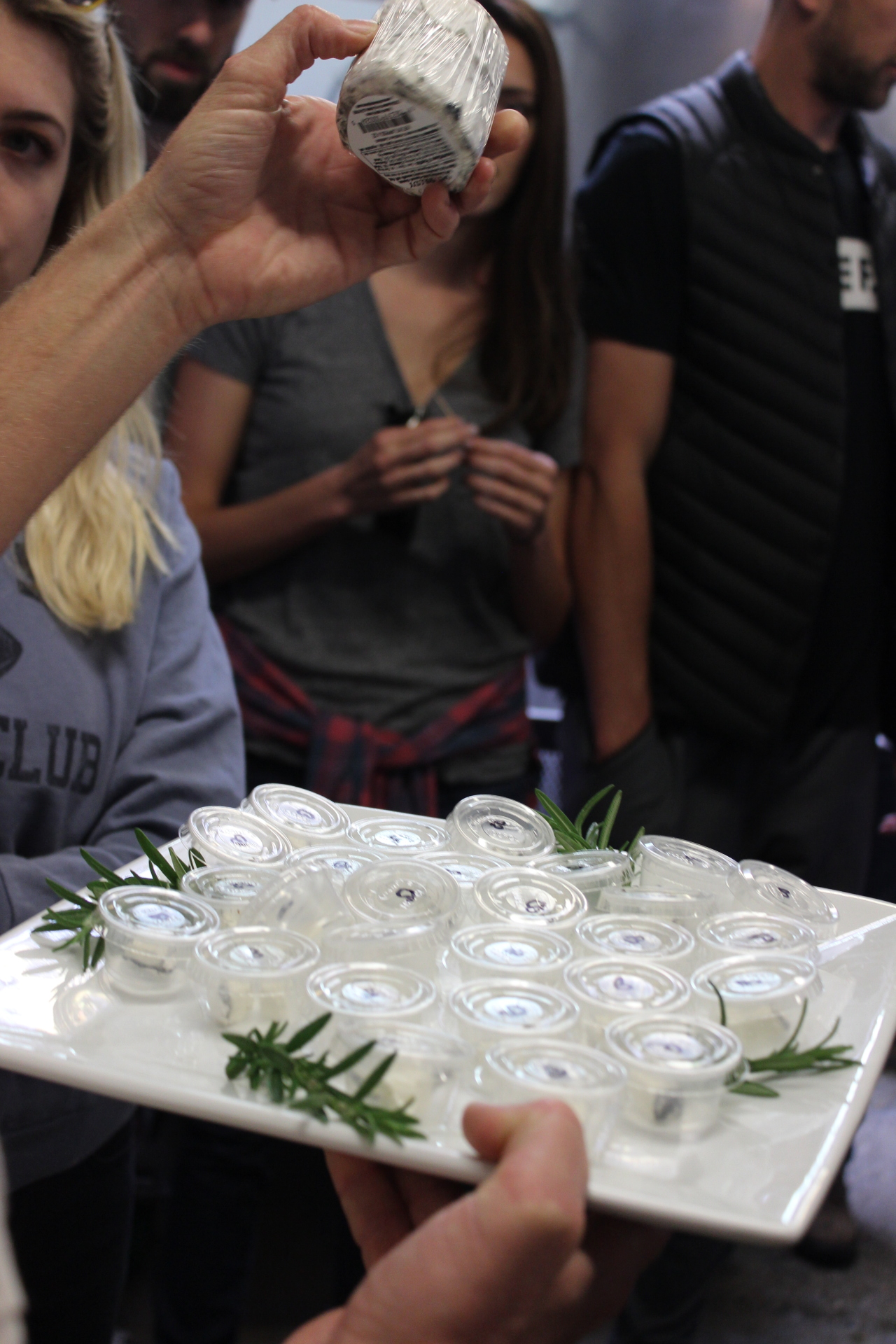 Final consensus on how I feel about goat cheese? STILL dislike it.
Sweetgreen provided us with a variety of bowls and salads for lunch. We ate, chatted about how adorable the baby goats were and took some more photos around the farm before we had to say goodbye to Dan and his crew and head back to LA. As someone who has grown up near a big city and now lives in another big city, it's nice to get away and escape the hustle and bustle even if it is only an hour outside the city limits. This was probably one of the more memorable experiences I've had since moving out to LA and now I know exactly where the goat cheese (which I won't be eating) comes from.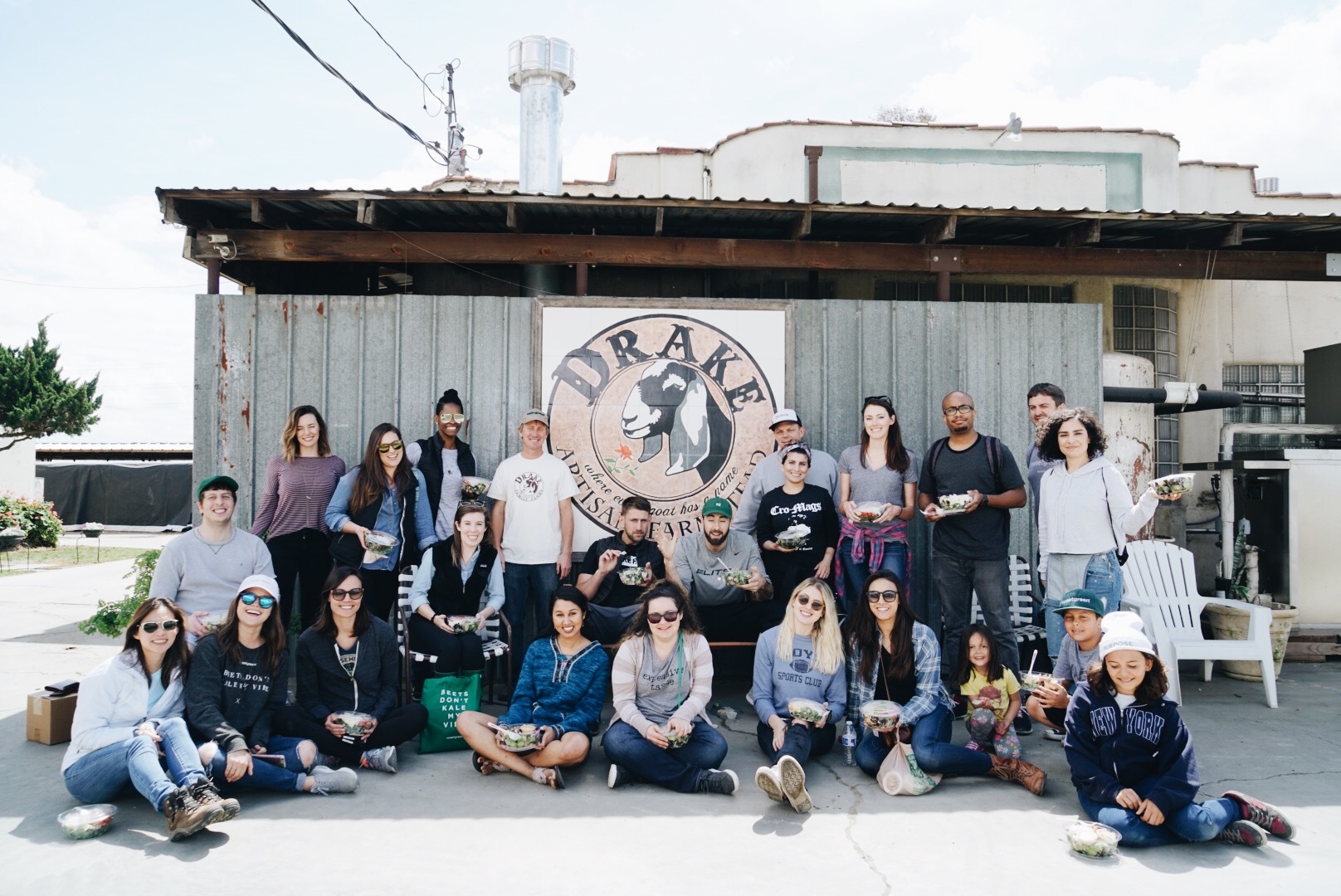 I STILL hate goat cheese BUT I do LOVE baby goats! #sweetlife