Wow, a long hiatus, but I'm back! I've been stepping out of my comfort zone and with triathlon season (first one on Sunday) around the corner I'm trying to let go of fear. Fear of failure, fear of not being my best self, fear of not achieving my goals (mentally, physically, emotionally), fear of not fitting in or what others may think. This fear is so debilitating and it can and will stop you in your track if you allow it to. Recently I've decided to squash these fears (or attempt to) and step out of my comfort zone to help me embrace who I am, how far I've come and where I want to go.
If you've been following me on Instagram, you'd notice that I've been posing and taking some pictures with some fit friends all around Los Angeles. I am by no means a model, actually far from it, but was recently introduced to some cool friends from The Local Skill. A little about this group- they are "an artistic fitness collective" promoting creativity through fitness and wellness. The founders are an inspiring couple that make you feel welcome and comfortable in the awkward situation of posing around town. Shay Kostabi is a fitness professional and Jessie DeYoung is a photographer. With their encouragement and guidance, the pictures and images that are captured are truly stunning. Not to mention that you're the star of some of them! So back to fear…….when I heard about this activity from Brittney Carbone, another fitness professional and enthusiast (she runs a Cardio Camp at Athleta in Santa Monica on Sundays- come join), I was hesitant to try it out. Like I previously mentioned, I am not a model and this is completely out of my comfort zone. I said F* this fear and hesitancy, just do it (thanks Nike)- what's the worst that could happen. And that's just it…..when I think about the worse case scenario- my pictures won't come out good, I'm not fit enough, I don't know what I'm doing- those are all voices in my head. I was surrounded by an inspiring group of people that were supportive and encouraging and yes, it felt awkward, some of the pictures I'm sure showed that as well, but the ones I received and the ones that were posted were absolutely AMMMAHHHZZING. I looked and felt like a model!! As I've continued to embrace this, I've gained confidence and feel less awkward. I would've never known that I could look that good or feel that good about myself if I let the fear inhibit me from the experience.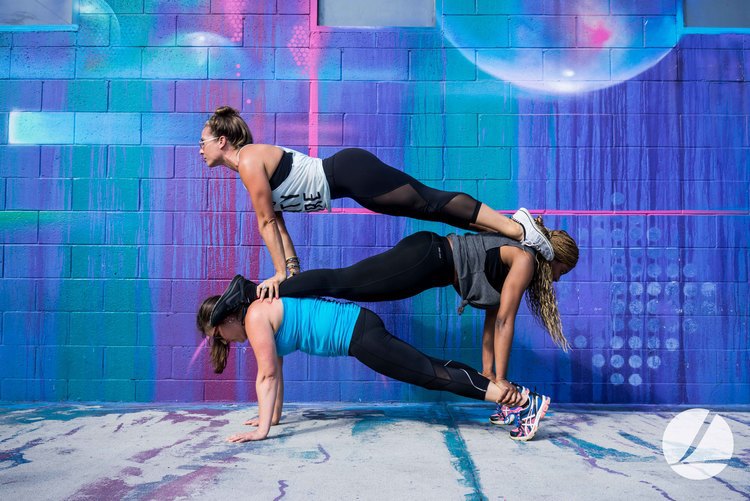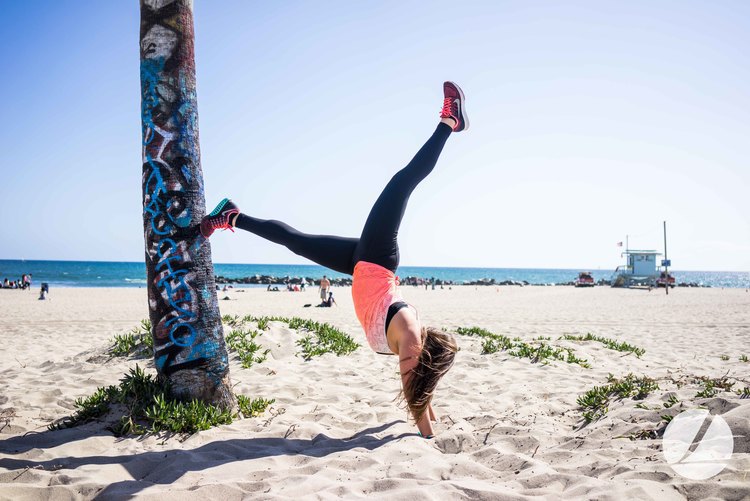 Another fear that has crept on me now that triathlon season is starting is that I'm not strong or "in shape" enough to compete and achieve a personal best. Now, I know that this is silly. I have been working out and taking classes, but my training has been off (and sometimes my food is off too). Again, this fear that inhibits us from knowing who we are and what we are capable of is real. Sunday is the big day of the Tri, and daily factors create new challenges. Not every day is a great race day and some days are better than others. Having this new found acceptance of "what is", I am going into this race strong and knowing that if I don't perform at my best, then it will be something I can aim to beat. Wish me luck!
"Everything you've ever wanted is on the other side of fear" – George Addair . So get out of your own head, step out of your comfort zone, and see what awaits you! Happy Weekend!