So last post I talked about facing your fears. Stepping out of your comfort zone in order to push your limits, surprise yourself and continue to create and enable the metamorphosis process of your life. Last month I continued to do so. I am still new to blogging, but was given the opportunity to attend IDEA's Blogfest in Los Angeles in July. I had been waiting and mentally preparing for this weekend for a few months. Numerous questions and self-doubt popped into my head- "Am I good enough?", "does anybody even read these things?", "I've never done this before". Basically, deer in headlights. So as this event quickly approached, I read other previous attendees blogs and figured out what I needed (yes, I spent a good 45 minutes in Target picking out a notebook, pens/pencils and highlighters- thank you back to school section).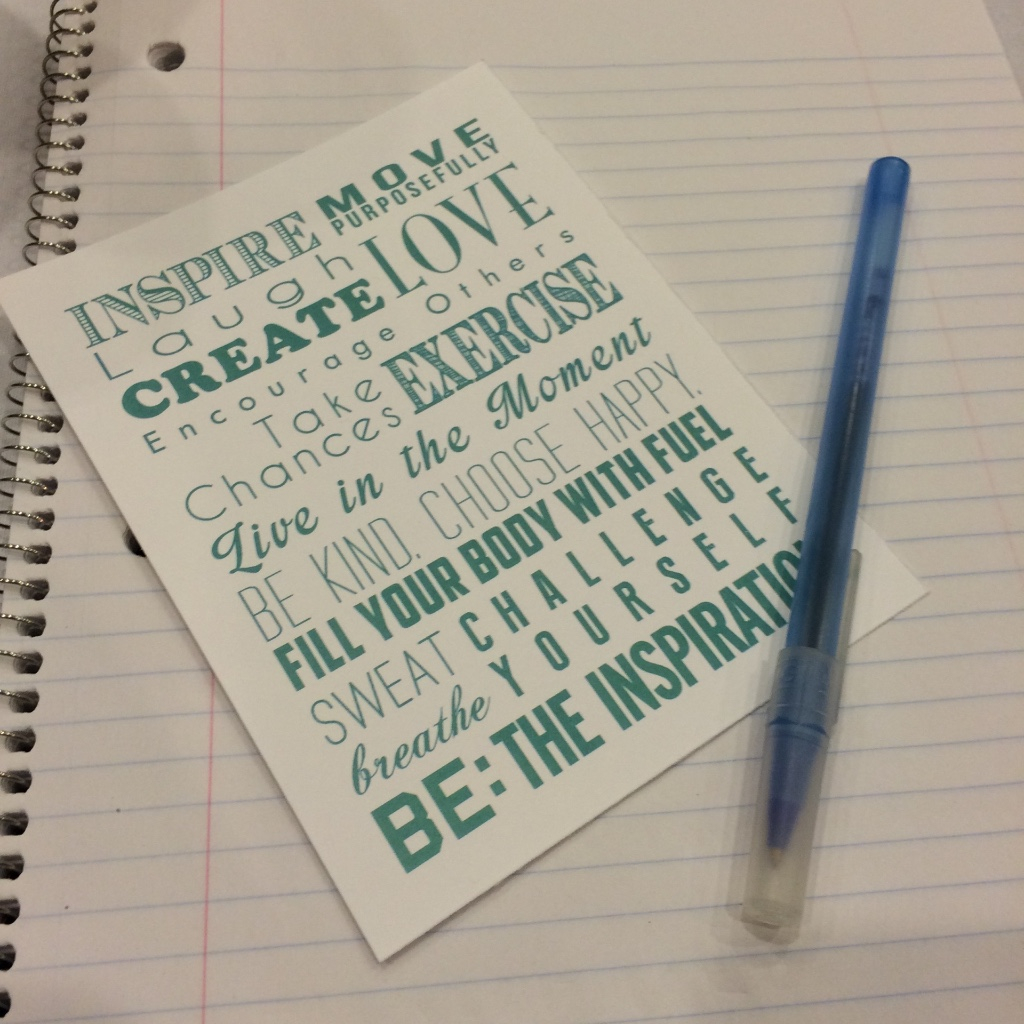 SIDE NOTE: Prior to blogfest I decided to get my Schwinn cycling certification. I really enjoy spinning, think that I have great playlists, and feel like I can help motivate others to achieve their fitness goals or just have a fun workout. I must say, I learned from the best- Amy Dixon and Jeffrey Scott are both well known in the cycling community and at Equinox- and they were entertaining as well. Nine grueling hours, two rides later and I am Schwinn certified. As if I didn't have a lot of respect for the spin instructors out there……I have ten times that now! Looking forward to continuing this journey and hopefully getting to teach some classes in the near future.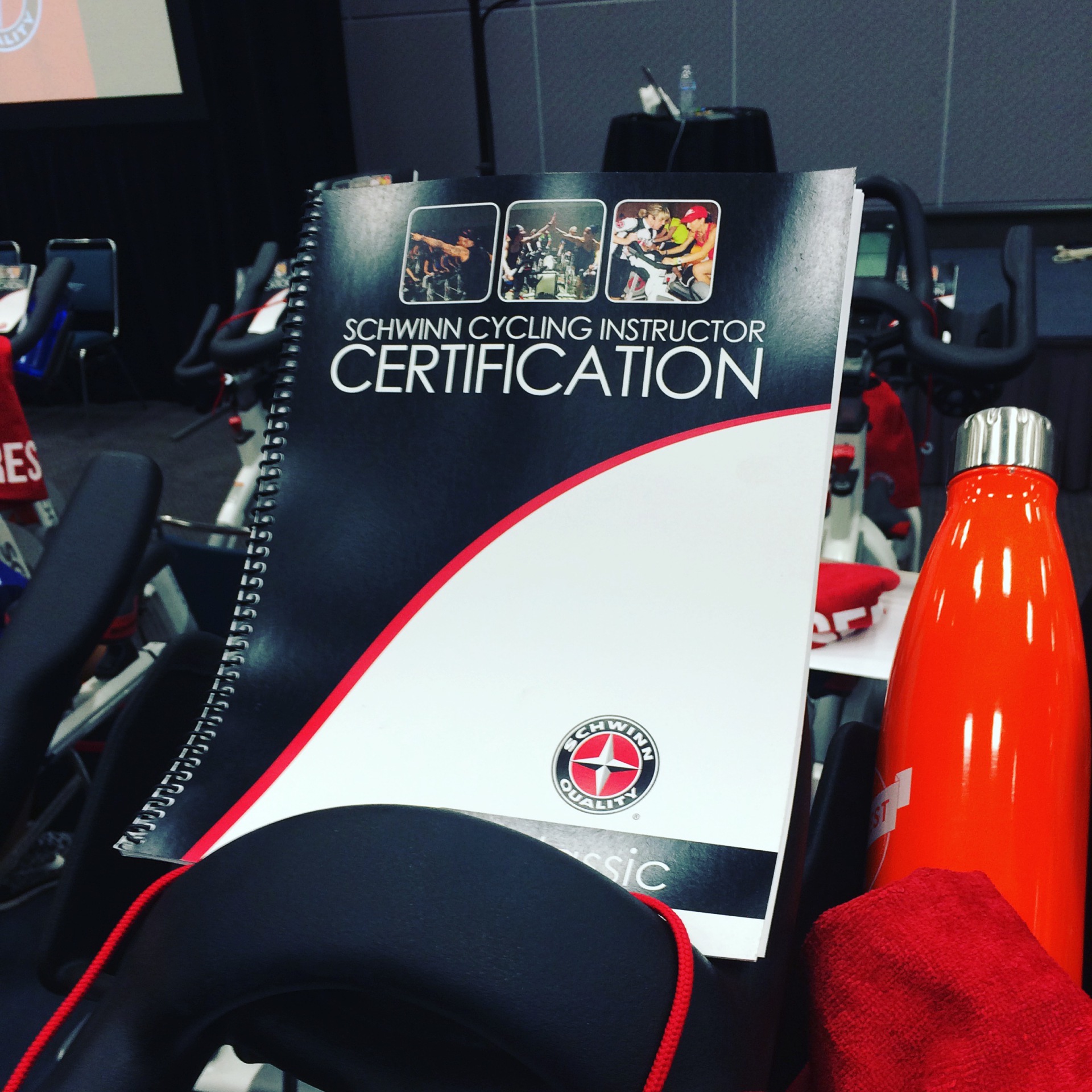 Back to Blogfest…..All the anxiety and preparation was for naught. It was one of the most informative, motivating, inspiring workshops I've ever attended. Yes, I learned about the different platforms out there and how to build my blog, but I also got to listen to amazing speakers and meet some awesome bloggers.  I listened to Melissa Hartwig from Whole30, met her and received a signed recipe book (#swoon), but my favorite speaker was Jenna Wolfe from the Today show.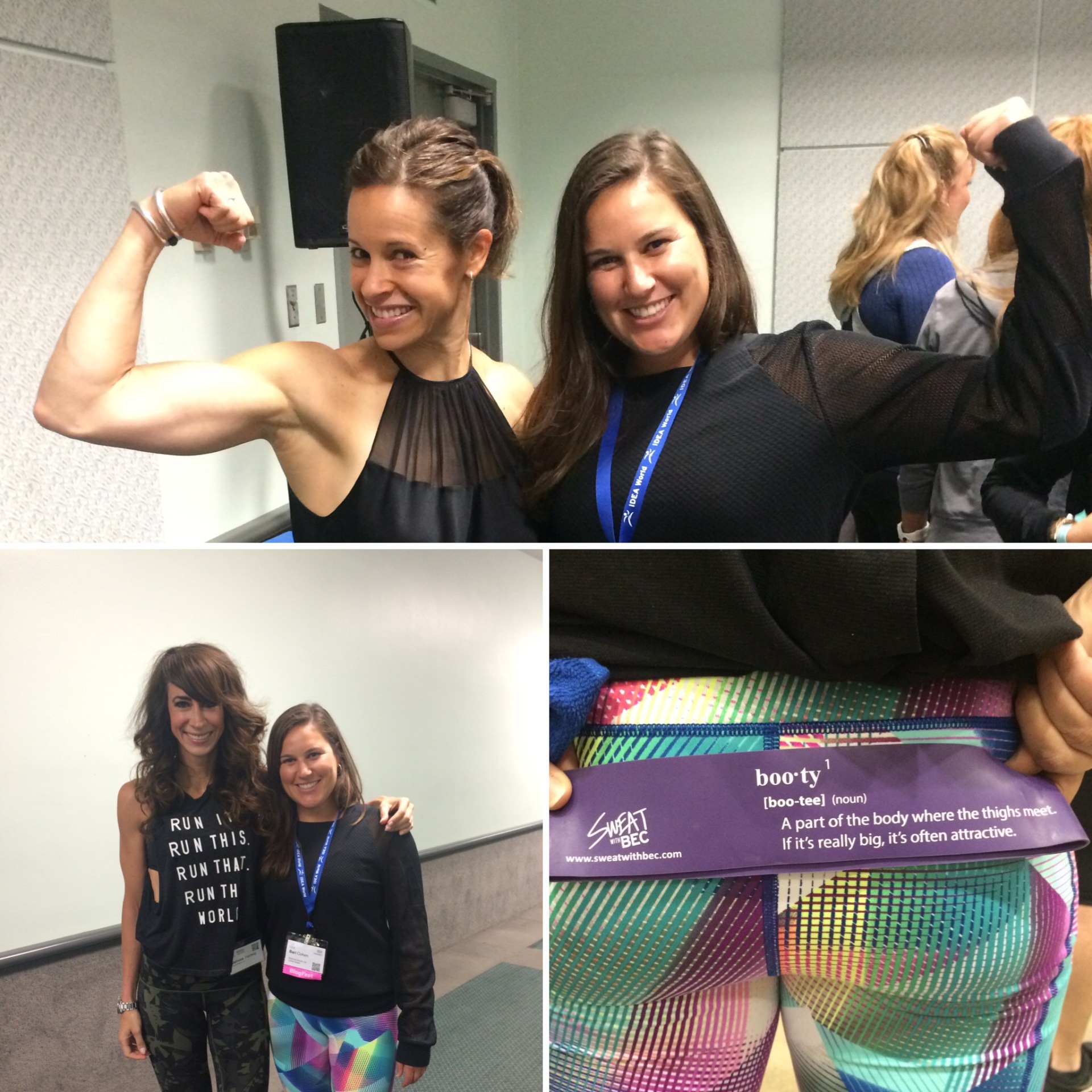 I grew up watching the morning program, so was even more excited to meet someone that I've seen and followed on TV. She was so inspirational- telling us that this life isn't practice…it's the real thing. Motivating us to step out of our comfort zones and achieve our goals because there are two times in life "now or too late". I recruited some new friends to take Jenna's words and put them in to reality when I took them to posing school with the Local Skill.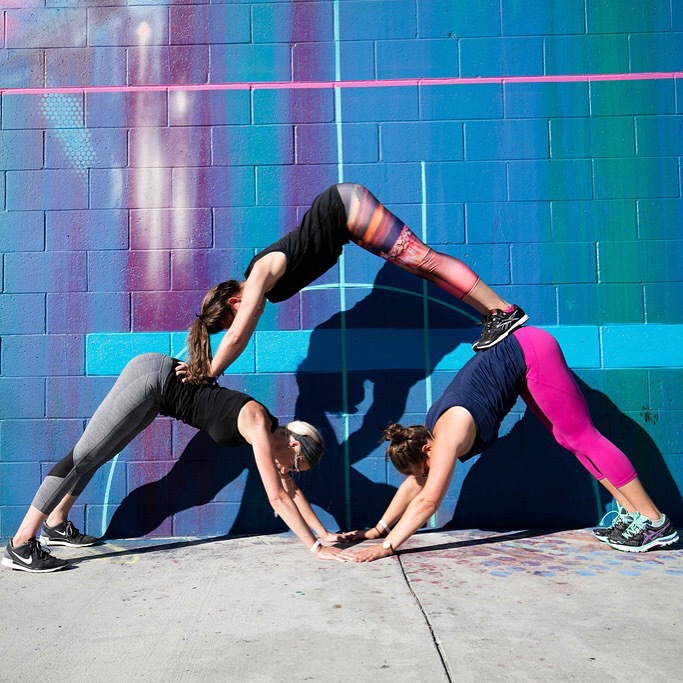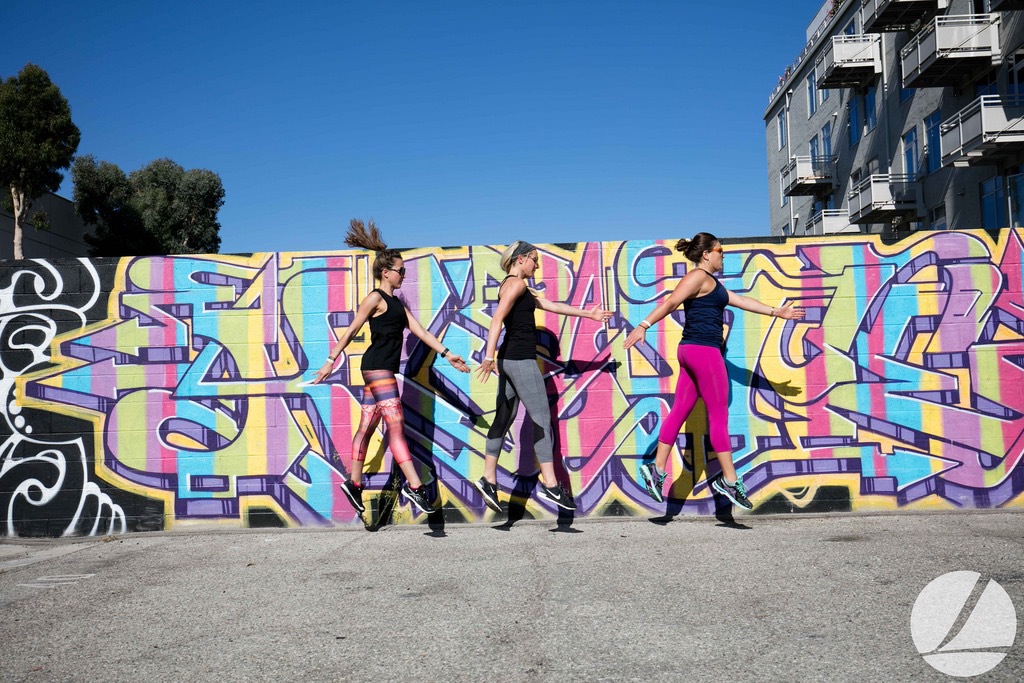 We definitely stepped out of our comfort zone and helped create beautiful artistry in fitness. They also received a cool tour of downtown LA. So besides these two lovely ladies (apunchofleapord and sweetandstrongblog – check them out on social media, they have some amazing IG accounts and wonderful blogs), I met chocolaterunnergirl and some other Sweat Pink ambassadors. These women are amazing, I feel like I have made some life long friends (Blogfest 2017 here we come!) and I encourage you to check them out and support their journeys! We came, we listened, we were drenched in sweat together (thanks Jillian Michaels, Beach Body and Gunnar Peterson).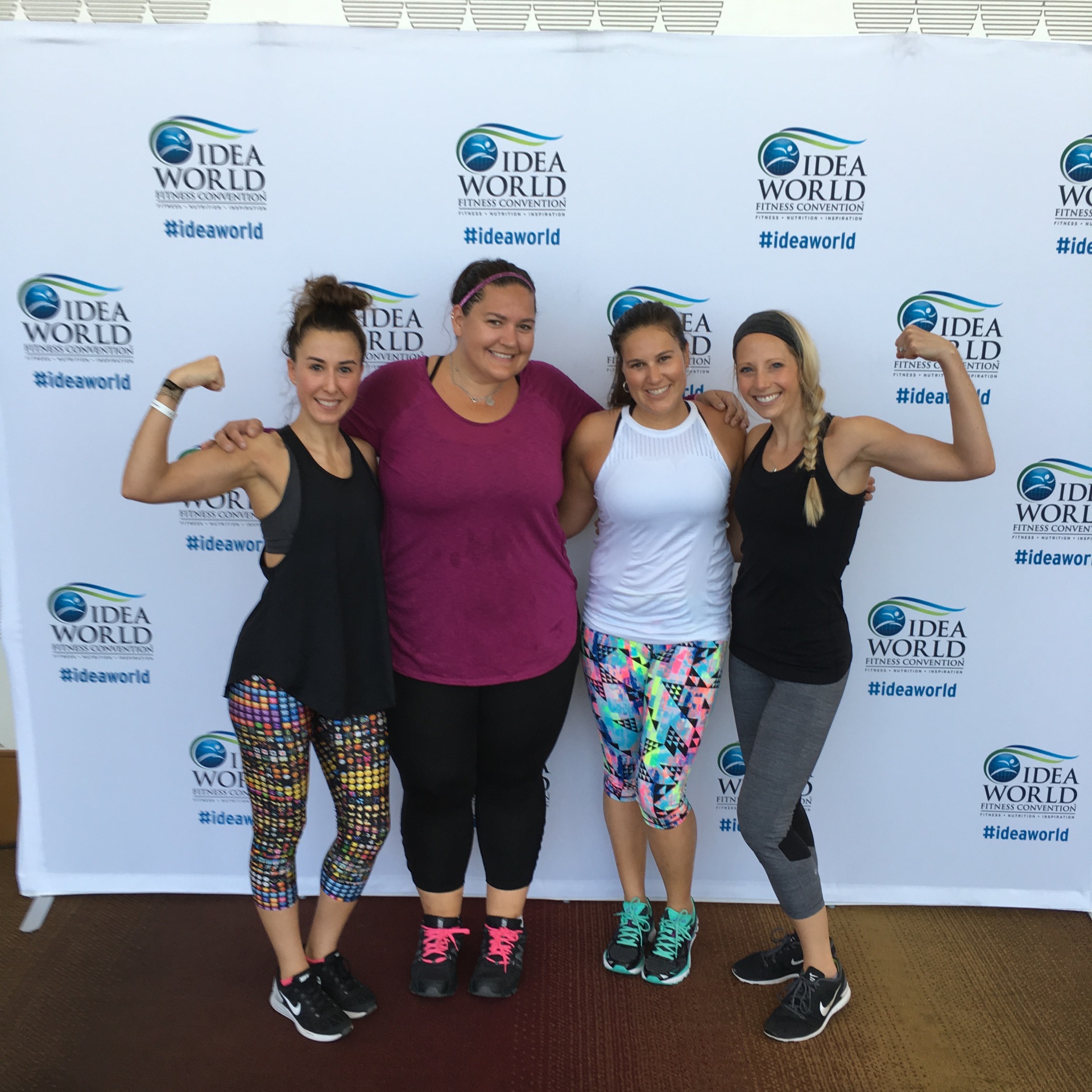 All in all Blogfest was a success. I learned a lot, worked out a lot and was never hungry (the sponsors always had amazing spreads). Until next year's Blogfest (Vegas, baby)!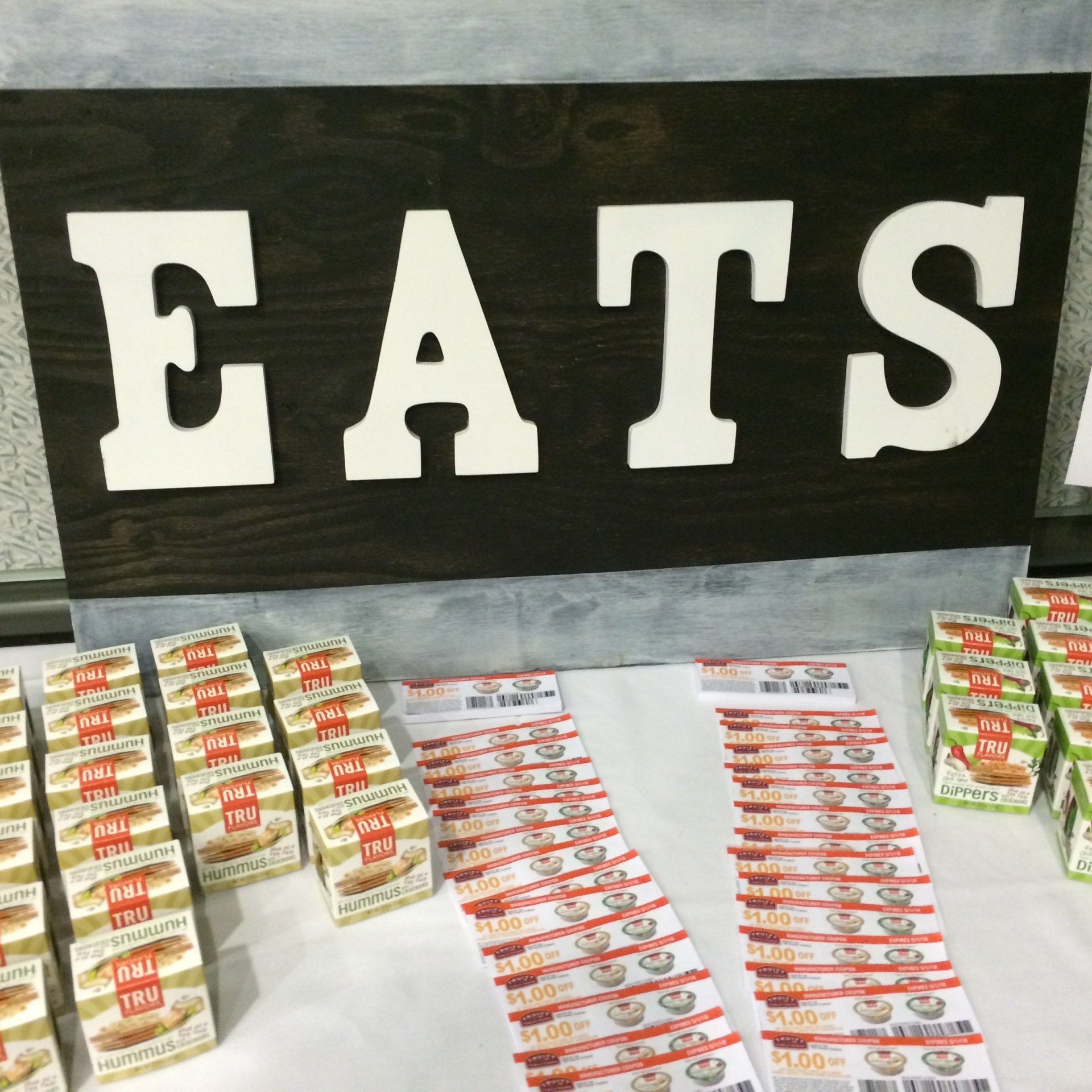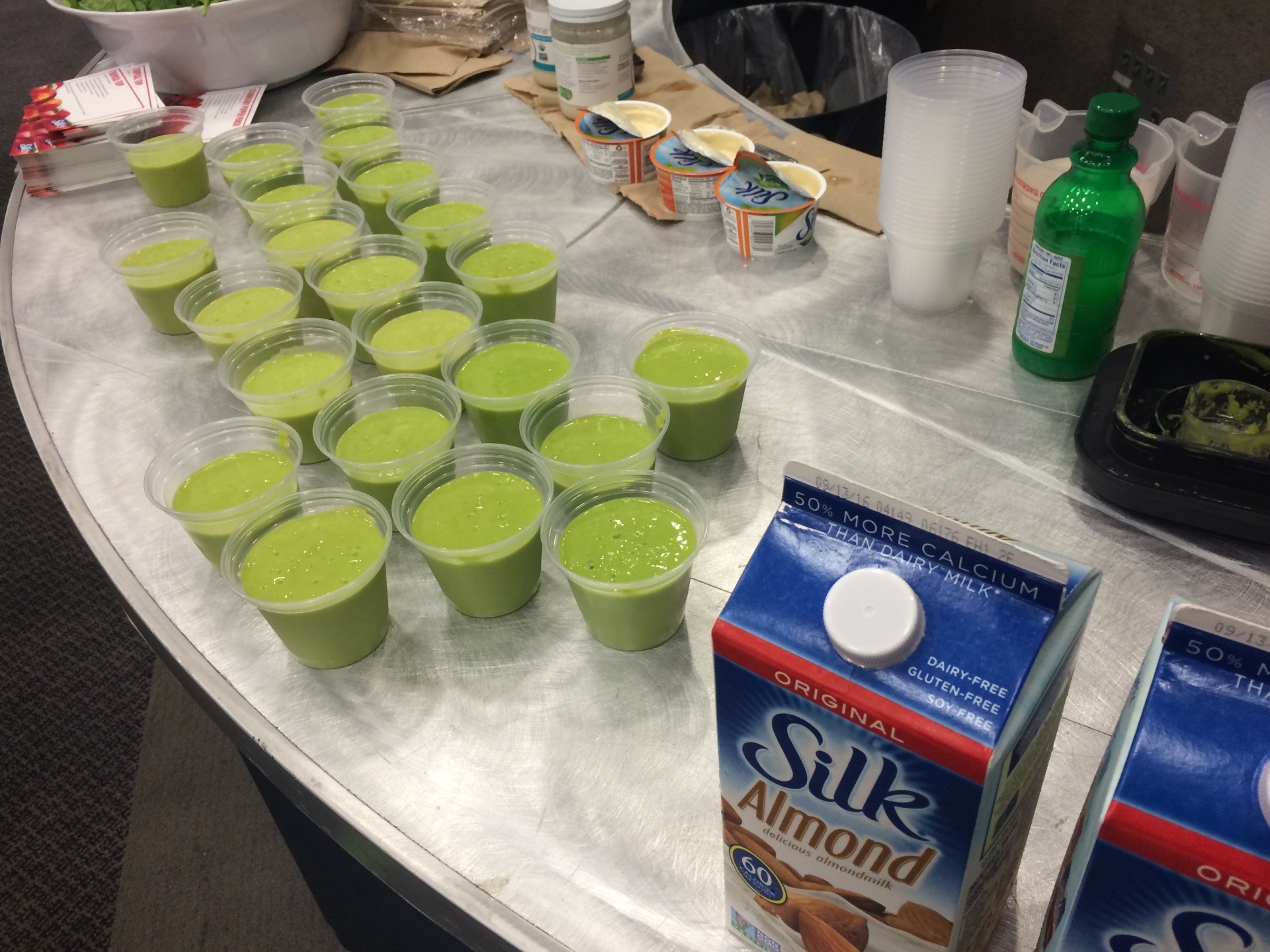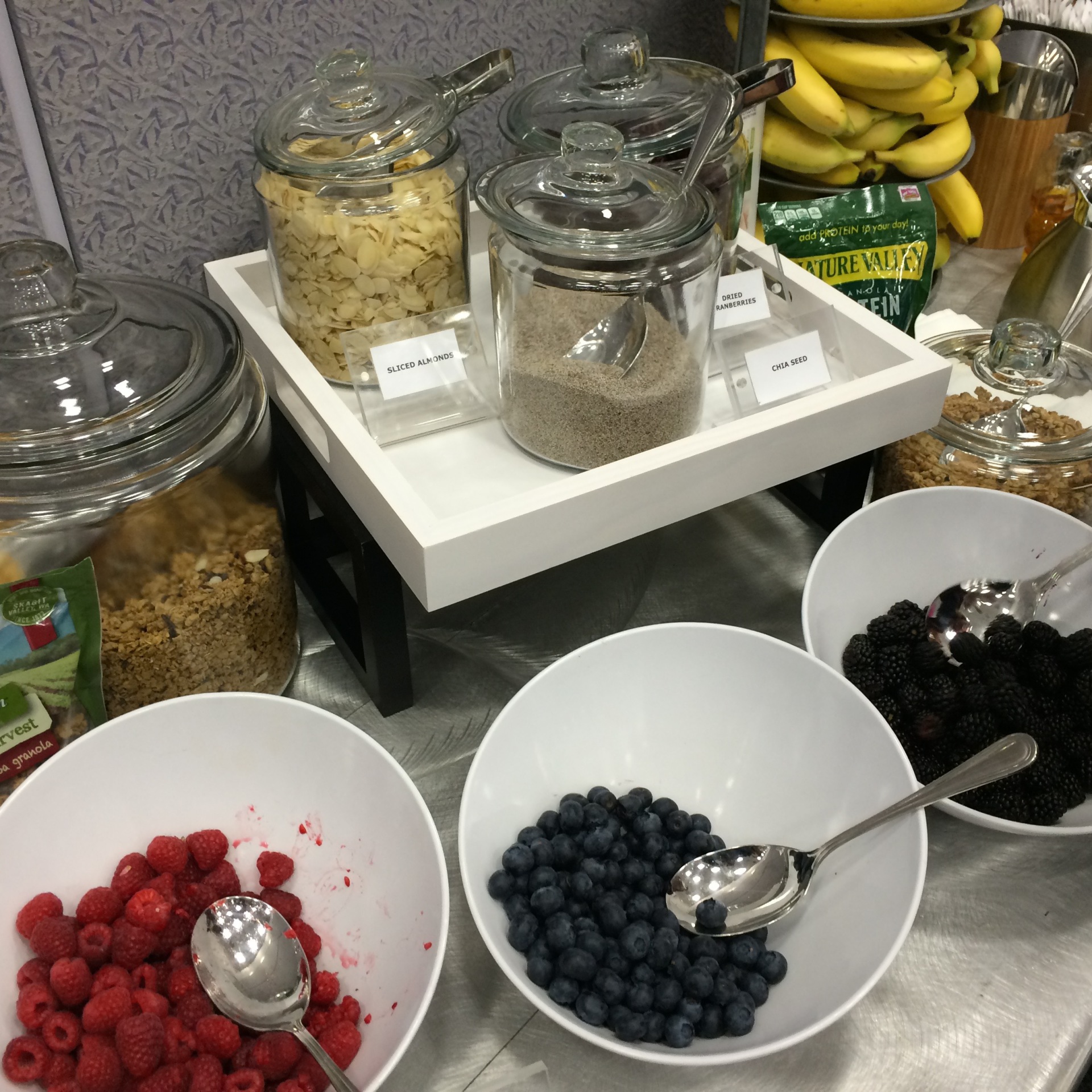 So now with fresh eyes, a renewed motivation, spirit and outlook on fitness/blogging/lifestyle, I invite you to continue to follow my journey because you help inspire me as well! Be on the look out for some recipes, playlists, adventures and motivation!