Ok friends, wow- this past week has been a world wind of activities, but it has made me realize and appreciate this community and the journey to fitness/lifestyle I have taken. I have been part of a few fitness communities and more recently have been attending some #BBG meet ups (Bikini Body Guide-by Kayla Itsines). Through these I have met some really great, inspiring women and subsequently they have hosted some great events (read: my body is SO sore from all the workouts!). That being said I can't wait to share all the fun activities and the wonderful, inspiring women I have met over the past week. Since, I was able to try a bunch of new studios this week, I'll also provide you with a little rundown of the workout and the experience..
So last weekend, the @yensisters and @spikyfit hosted a boxing class at Prevail boxing studios in La Brea (I had to look that up on a map- basically, Los Angeles) with Sweaty Betty (opening a new store on Melrose November 18, 2016). Prevail is a small boxing studio that you would probably miss if you didn't know you were looking for it. When you find it, and walk in, it's a cute 'lobby' area that has some fun art work on the wall and a wall of boxing gloves.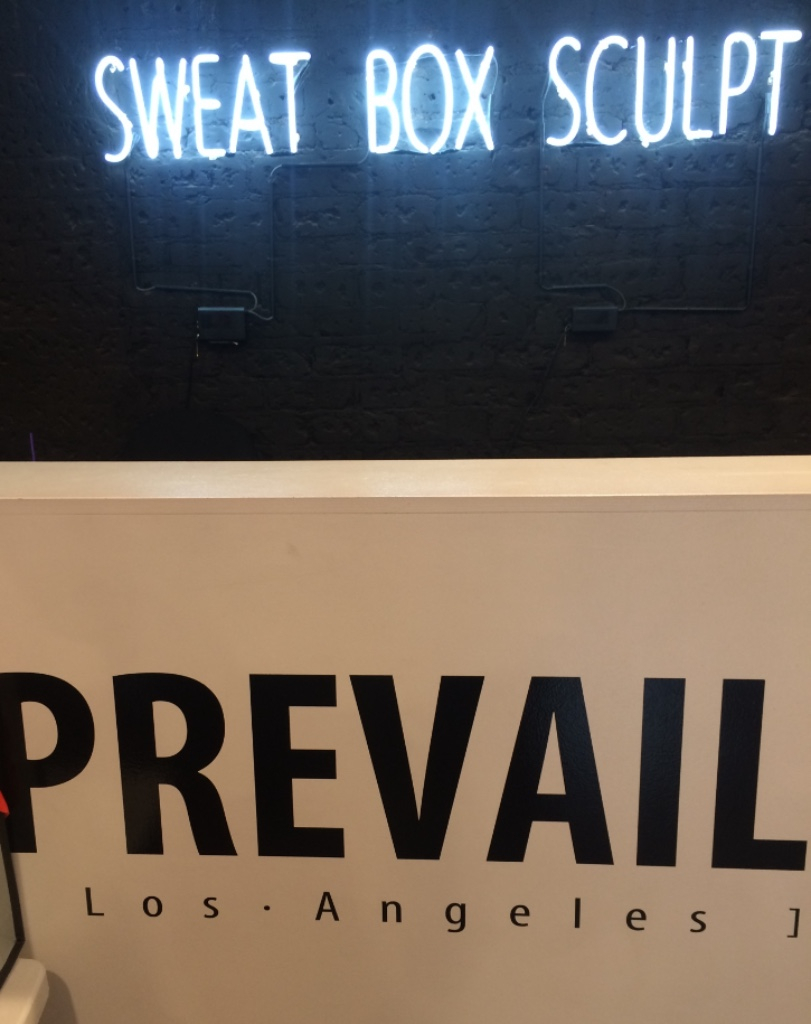 Upon signing in, we were graciously gifted a new pair of Sweaty Betty pants. (side note: I have never bought or worn Sweaty Betty pants before. They are probably some of the softest workout pants that I now own). The coaches help wrap our hands and provided us with gloves. After everyone was wrapped and ready to go, we then entered the back room which had about 12-14 bags hanging near the back wall, some open space in the middle and mirrors in the front. This class was more like a circuit class. We were divided up into 6 groups and given exercises to do at each station. Coaches were at each station providing feedback and helping us with our boxing techniques. I have to say that every woman in there was SO badass! An hour later, we were drenched in sweat. @spikeyfit and @yensisters were such gracious hosts, they provided us with some refreshments including some protein drinks, RX Bars and Just Water to help us recover. I thoroughly enjoyed Prevail, I do wish there was more mitt work as I feel like you learn great technique and are constantly moving with that.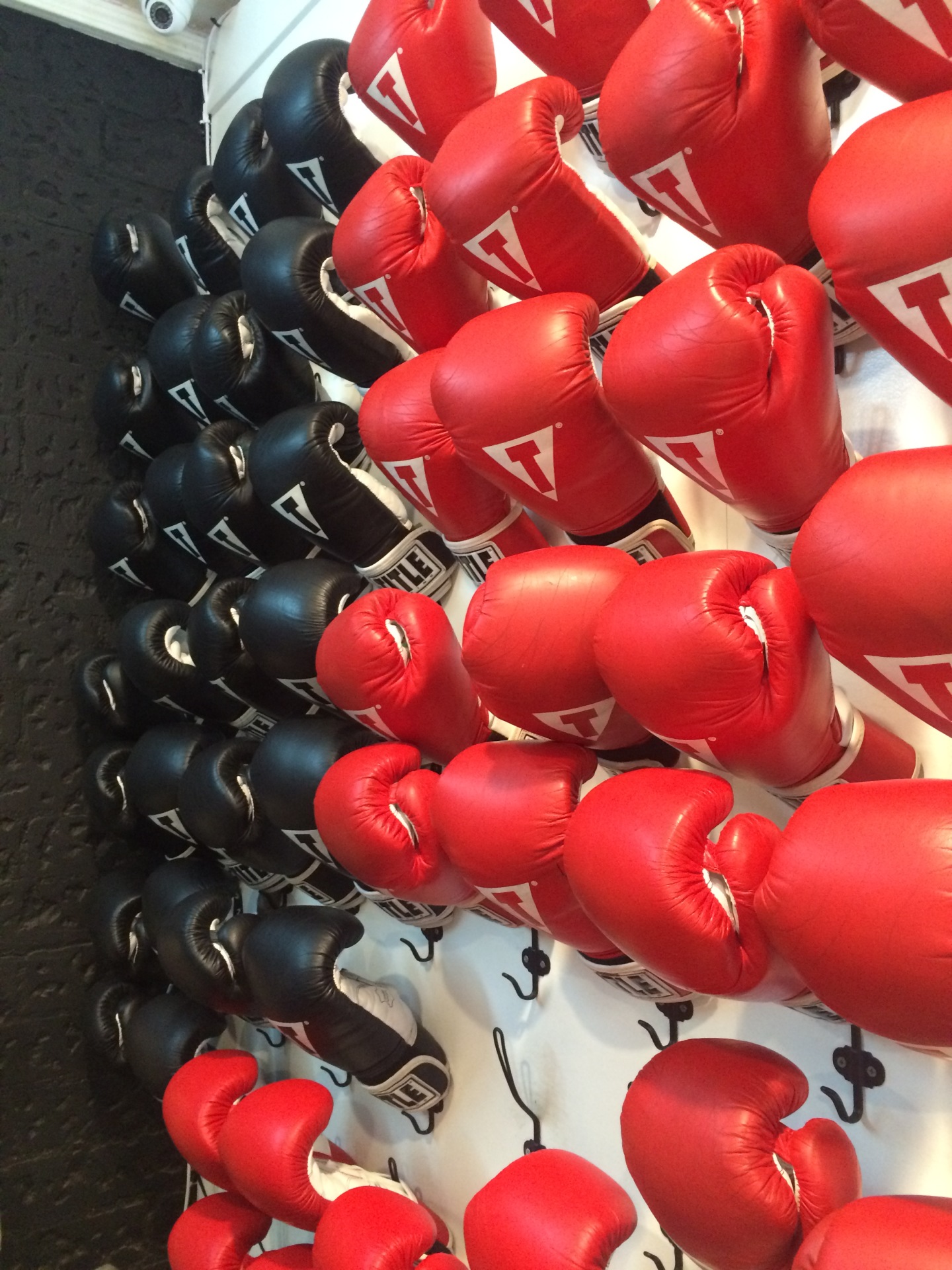 Wednesday night, @melliecay hosted an event at SoulCycle in downtown with 1915 organics. I have a love/hate relationship with Soulcycle. I love the vibe and the environment that it provides, but sometimes I have a hard time catching the beat (especially when it's fast).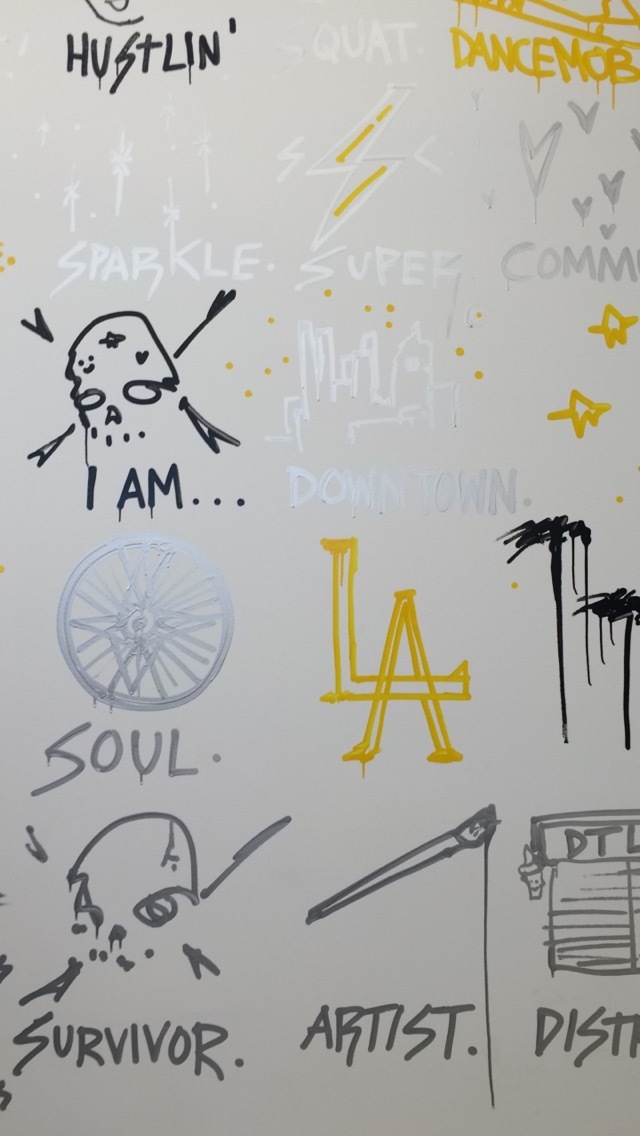 I have come to learn that I am a perfectionist so when I can not do something, or it isn't as easy for me, I get frustrated. Another downer about this specific studio is it's location. Downtown LA is so congested and the traffic to get to this location/the parking structure is atrocious. (I've done it twice the the past 2 weeks and it's awful- makes me grateful for my easy 10 minutes commute to work). The space however, is super cute with some great wall art. (side note: I attended an opening event for this studio where the artist was there decorating so it is cool to see the final masterpiece). Ok, now about the class, Tiff D led the class and it was pretty good. I have a few instructors that I truly enjoy, but Tiff D's playlist was on point. After a sweaty hour, 1915 organic juices greeted us as we wiped our brows. I have not had these juices before, but they are now my new favorite. Low calorie, cold pressed, tasty and refreshing. @mellicay suggested adding chia seeds to it and let me tell you- game changer, she is on to something!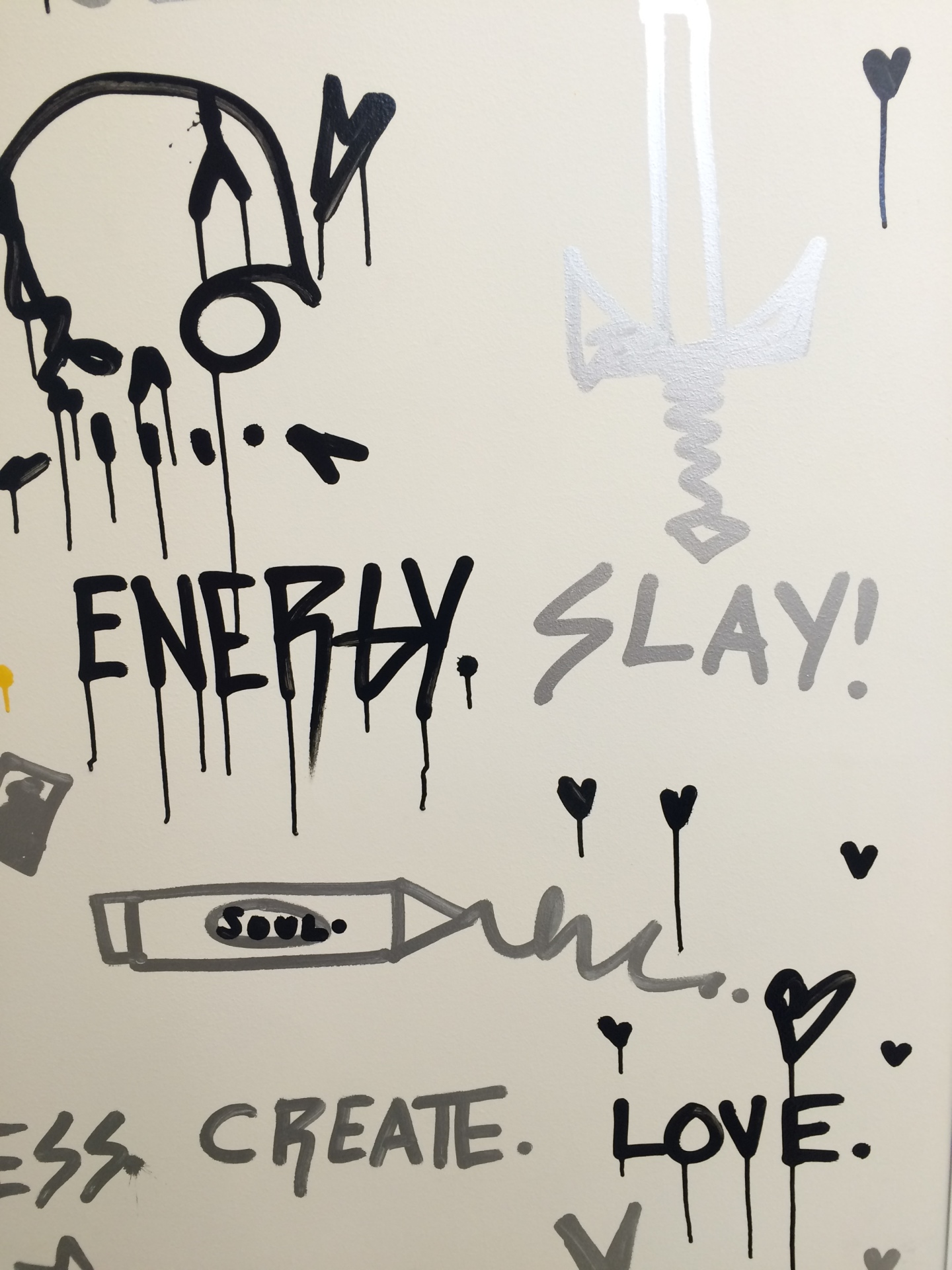 Thursday night, I had the pleasure of meeting @coffeeandcardio (another sweetheart) as she hosted a yoga sculpt class at Playlist Yoga. This is probably one of my favorite studios as the concept is awesome. Think- yoga + top 40 music. Yoga is another exercise that is hard for me as I am used to cardio on weights, so to stretch and increase my flexibility is still something I continue to work on. Yoga sculpt, however; is a concept all on its own. I have never participated in one of these classes before, but I will be back for more.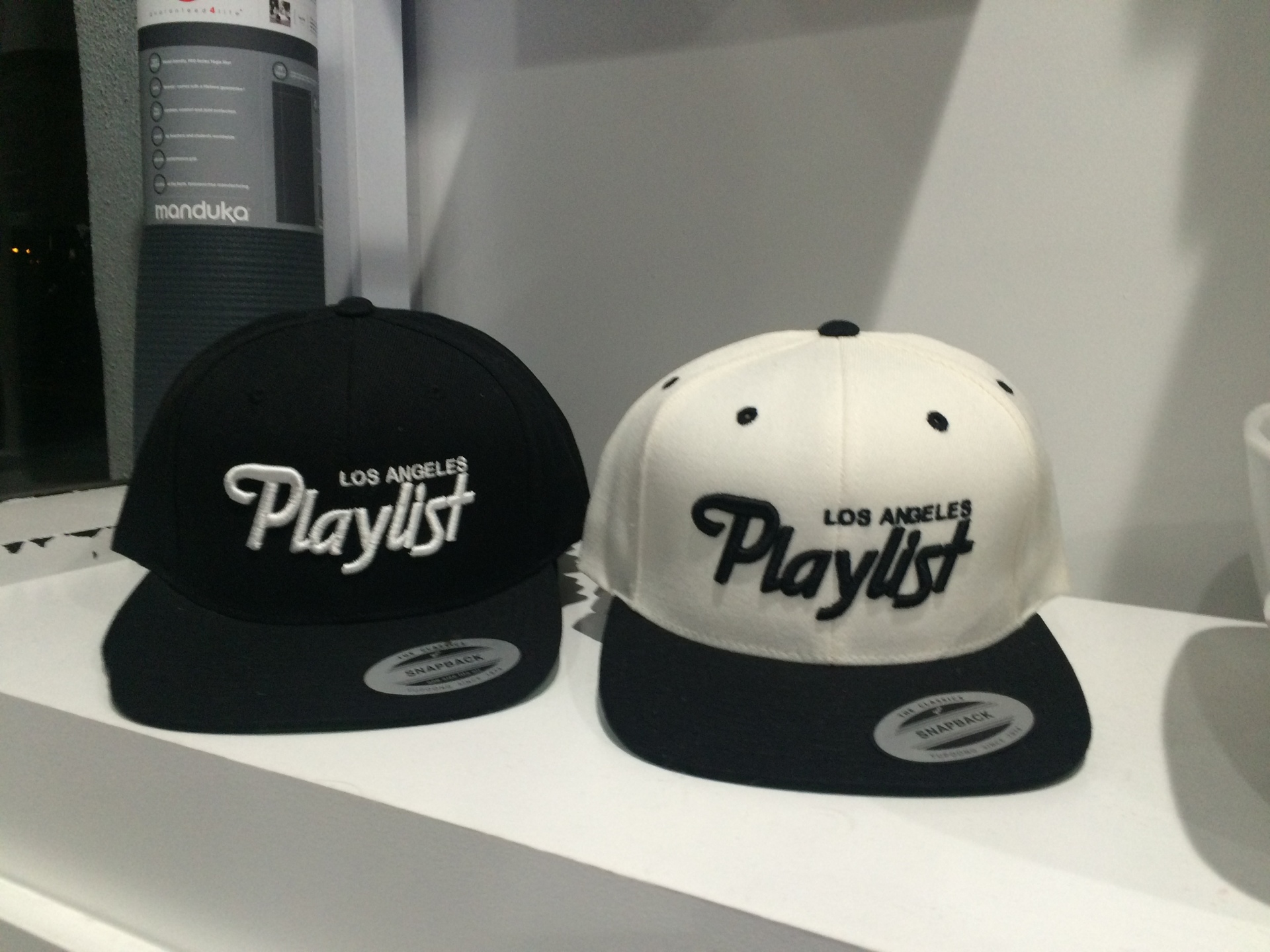 Basically, this yoga class incorporates weights and arm work while holding certain yoga poses. My arms were still sore on Saturday! The studio is another one that you would miss if you didn't know what you were looking for, small space off of La Cieniega (parking here can also be tricky- make sure you read the street signs if you are parking on the street). The lockers all have musicians names on it, so pick your fave and channel your inner rockstar as you sweat it out in this semi-heated yoga session! Sweaty Betty also hosted this event with @coffeeandcardio and provided us lovely ladies with some leggings. I have not had the opportunity to try them yet, but they're reversible -soooooo 2 for 1! It was nice to have a slight break from weights and cardio to do some stretching (even if it was with 5lb weights). I will definitely be back to this studio for more.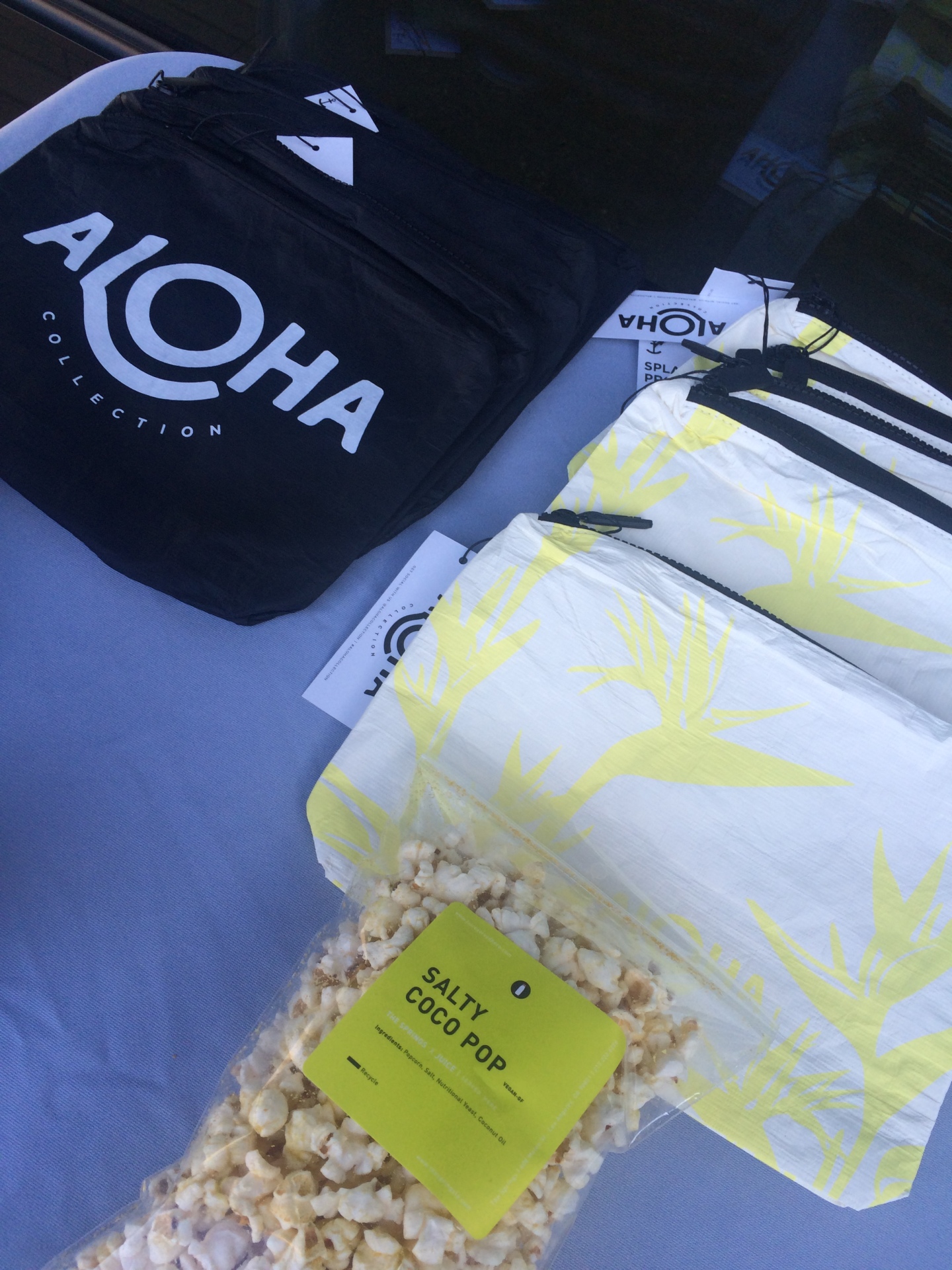 To round out the weekend, I attended another Soulcycle class (this one was in Culver City) and a RiseNation class. This Soulcycle studio is probably one of my favorites. It's located in such a cool space, they validate parking at the structure and there is a large locker room. Also, one of my new favorite instructors, Madeline (@starkmad), teaches there. This event was hosted by @gofitjo (a true #bosslady) and @bianca_bonus. Another great sweat session and I seemed to catch the beat a little easier so I enjoyed it a little more than the previous one this week. We were gifted cute, Aloha waterproof travel bags and treated to some tasty popcorn and some juice from Juice Served Here.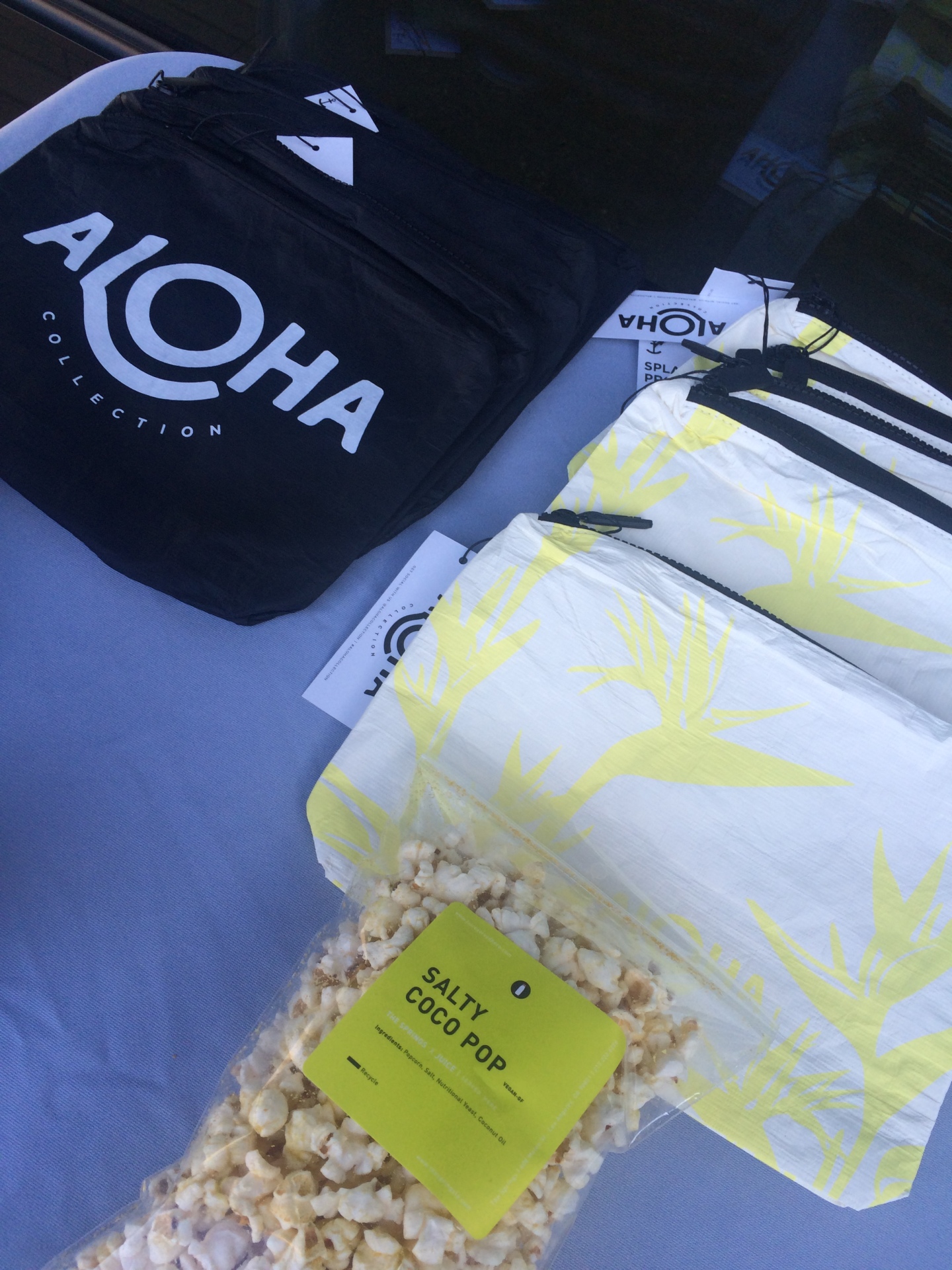 The second class, RiseNation, is a killer class. Located not to far from Playlist yoga, you enter a room filled with the versa climber machines. After you get set up, the class starts when the shades going down, giving you a nightclub type feel. In the darkened room, the music begins playing as the ceiling's light show catches the beat. The beat carries you and your body as you climb for 30 minutes (trust me, IT'S LONG ENOUGH!) .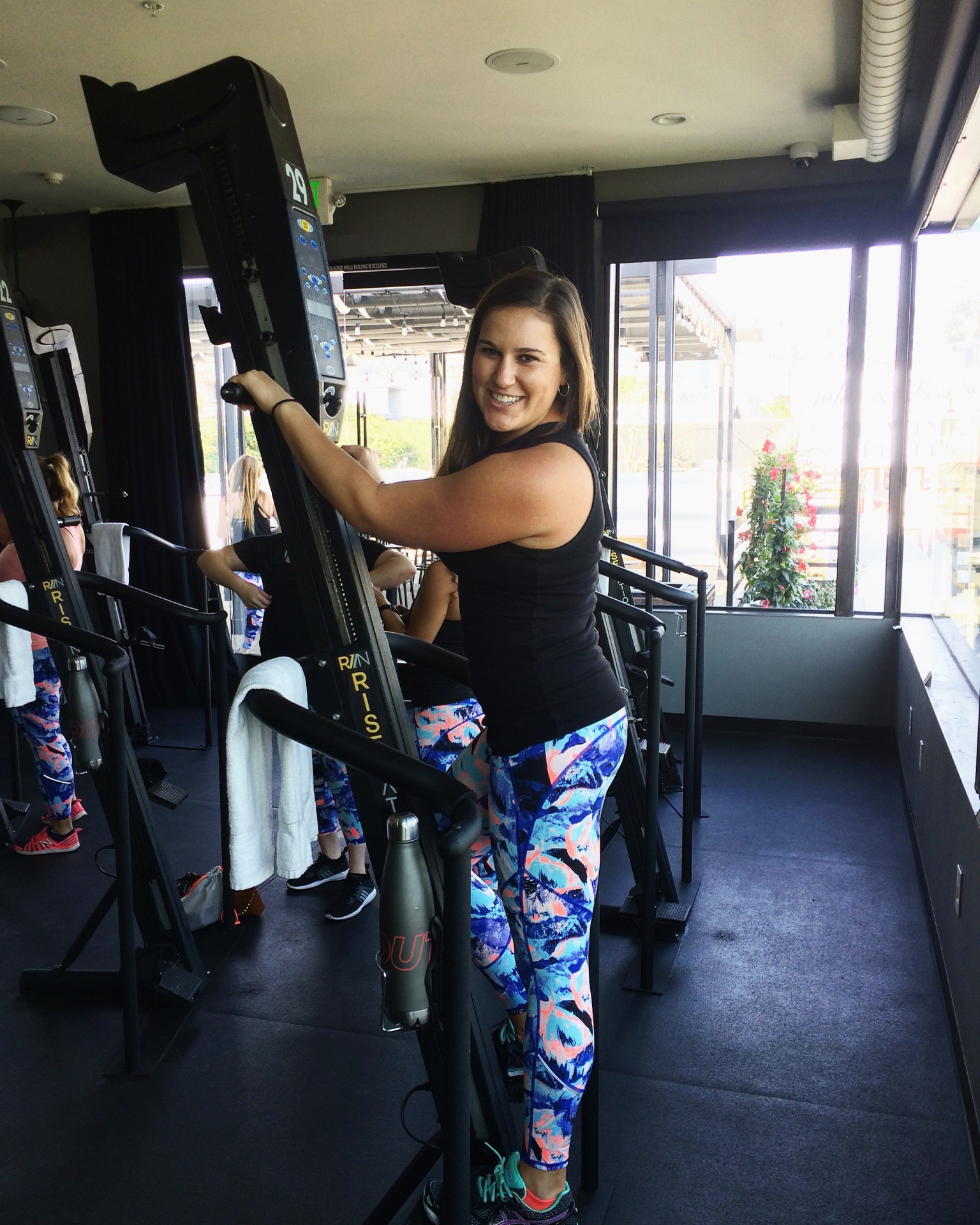 Our instructor, Adam, was so energetic and motivating that the 30 minutes flew by and it felt like more of a party then a workout. Sweaty Betty helped host this class along with @bekkss providing another pair of leggings (these are my favorite to date; texture, length, color- on point!). After 30 minutes, we took our shaky legs and arms outside to their rooftop patio where we were greeted by Beaming juices and a few treats. Such a cool space to mingle with the other inspiring women that I have come to know and meet over the past week at all these fun events.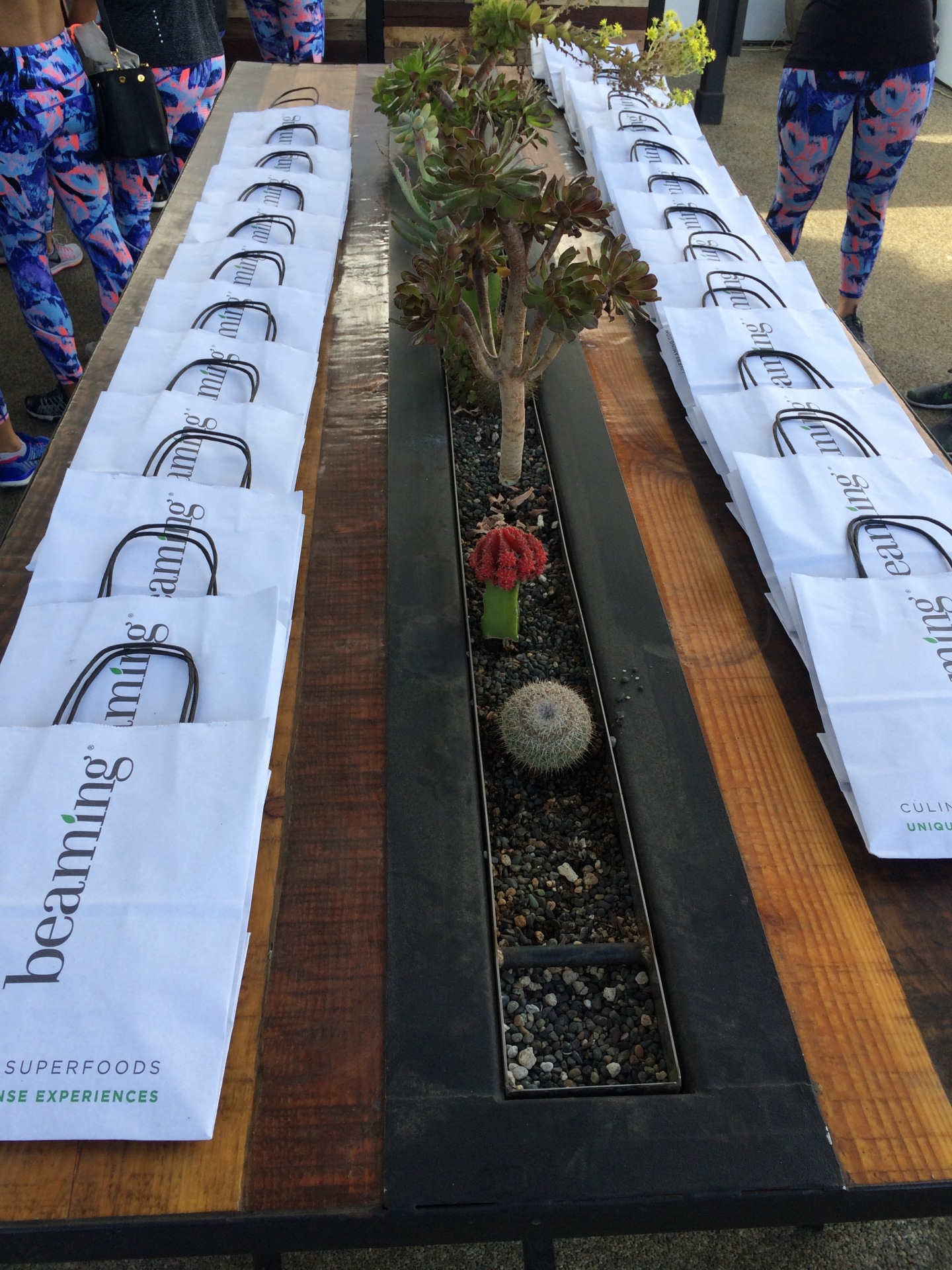 Needless to say that after meeting so many wonderful women, working my butt off in these classes and getting an unintentional tour de LA, I need a rest day! I'm so grateful to have met this collective of women through Instagram (check out their pages and give them a follow) and even more so to be able to try so many studios and sweat so much! Thank you to all that hosted and all the sponsors for such cool swag. Can't wait to see everyone at the next events!
That wraps up my week/weekend round-up. What studios do you like going to?